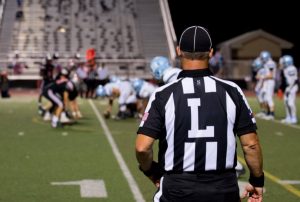 Guyer 60, Aledo 57
In a game that featured two powerhouses going head to head, a barn burner was expected and Guyer and Aledo failed to disappoint.
Guyer jumped out to a 22-7 lead in the first quarter and lead 36-28 at the half.
Eli Stowers threw two touchdown passes to Seth Meador in the first quarter and Kaedric Cobbs scored on a 7-yard run.
Stowers hurled two more touchdown passes to Travis Romar and Deuce Harmon in the second quarter.
Stowers threw his third touchdown pass of the night to Meador in the third quarter, and Byron Phillips rushed for an eight-yard score for the Wildcats.
Cobbs rushed for a second touchdown in the fourth quarter and finished the game with 220 yards rushing.
Stowers threw for 285 yards and five touchdown passes, and Meador caught four passes for 162 yards and three touchdowns.
Guyer will play at 10 a.m. on Saturday, Sept. 7 at Cedar Hill in its next game.
Melissa 47, Liberty Christian 14
The Warriors struggled in their opening game on Friday night, losing 47-14 to Melissa.
Liberty Christian trailed 14-0 at the end of the first quarter before Daniel Greek connected with Jalen McCoslin on a 64-yard touchdown pass to cut the deficit in half.
Melissa went on to score 33 unanswered points between the second and third quarters before Greek hit Bryson Werntz on a 9-yard pass to give the Warriors 14 points.
Greek finished the game with 231 yards passing and two touchdowns for Liberty Christian.
The Warriors will travel to Celina at 7 p.m. on Sept. 6 for their next game.
Argyle 42, Stephenville 0
The Eagles opened the season with a bang on Friday night, defeating Stephenville by a score of 42-0.
Bo Hogeboom passed for 358 yards and five touchdowns in the game, and Alex Gonzalez had eight receptions for 137 yards and three touchdown catches.
Kason Phillips rushed for two touchdowns in the game, and defensively, Cullen Davee had 14-yard interception return for a touchdown.
The Eagles will travel to Waco next week to play La Vega High School at 7 p.m. on Friday, Sept. 6.
Lake Country Christian 41, Coram Deo Academy 35
In a back and forth affair on Friday night, Coram Deo came up just a little short, losing to Lake Country Christian by six points at home.
Cooper Walthall got things going for the Lions early on, scoring a 7-yard run to make it 6-0.
Lake Country scored 14 unanswered points before Walthall scored on a 1-yard run, and a 2-point conversion tied the game back up in the second quarter.
Coram Deo then regained the lead on an 8-yard run from Peyton Inderlied to make it 21-14.
Lake Country then scored three straight touchdowns to make it 35-21 in favor of the Eagles, before Walthall scored on a pair of 3-yard runs to tie the game back up.
Lake Country scored one final time to make it 41-35.
Coram Deo will next play at 7:30 p.m. on Sept. 6 at Legacy Christian Academy.
Other Games
Lewisville defeated Grand Prairie 34-3 on Friday night.
On Thursday night, Flower Mound beat Fossil Ridge, 55-31 and Marcus fell to Bowie, 28-14.
Game 1 vs Fossil Ridge: 20 of27, 347 yards, 5 TD's, 0 turnovers. Good lord. pic.twitter.com/m9p1smeSEy

— Joe Lorenzini (@lorenziniphotog) August 30, 2019
Click the link below for a recap of football's season opener. https://t.co/kEklGploOx

— The Marquee (@mhsmarquee) August 31, 2019