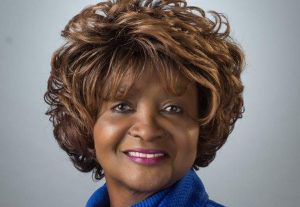 Annual Unity in Communities Luncheon Recognizes Ally's Wish 
Thank you to everyone who worked together to organize this year's Unity in Communities luncheon at the Hilton Garden Inn in Lewisville.
Each year, the Flower Mound Chamber of Commerce, the Lewisville Area Chamber of Commerce and the Highland Village Business Association host the event to recognize the wonderful work of the many nonprofit organizations in our area. Community Rotary clubs including the Cross Timbers Rotary, Flower Mound Rotary, Highland Village Rotary, Lewisville Morning Rotary and Lewisville Noon Rotary sponsor the Nonprofit of the Year award.
This year's recipient is Ally's Wish, a nonprofit founded by Missy Phipps and Melissa Cary to provide a last "wish" to young, terminally ill mothers with small children. They provide services, gifts, transportation, lodging or another other wish for which the mother may ask.
Congratulations to Ally's Wish and to all of the other nonprofits who provide so many needed services to our residents. You do so much for so many and we are sincerely thankful.
While we congratulate retirees, we are sad to see them leave
With more than 1,780 employees, Denton County has been fortunate to have many who have stayed with us for many years, providing services not only for us but also for you, our residents.
As time goes by, some of these employees decide to retire. Recently, Sam Mooney, a former Juvenile Division Investigator with the District Attorney's Office, was one of those opting for retirement. However, unlike most, he is heading to a different county to lead their sheriff's department.
Most of those retiring from county service spend time with their families and seek new ways to spend their time, pursuing interests they have long put aside for their careers.
Each time we congratulate a retiring employee, we are sad to see them leave. Not only will we miss all they have done for us, we also will miss the experience and knowledge they brought to their positions.
We realize this is part of life and we are glad they chose our county in which to spend their careers. We hope others will realize what a great team we have here in Denton County and opt to join us in serving our residents.
Lewisville to Celebrate 50th Anniversary of Texas International Pop Festival
On Labor Day weekend in 1969, more than 120,000 people gathered in an open field near the Dallas International Motor Speedway in Lewisville to hear the iconic performances of such musicians as Janis Joplin, Led Zeppelin, Santana and others.
On Aug. 31 and Sept. 1, Lewisville will celebrate the 50th anniversary with a music festival from 2 p.m. to 11 p.m. each day at the Lake Park Golf Course, featuring ZZ Top and Chicago, among other musicians. You can find out more about the event here: www.cityoflewisville.com. To commemorate this anniversary, the Denton County Office of History & Culture is planning two exhibits with rare photographs, archival video footage, oral histories and artifacts that offer a glimpse into that unforgettable weekend in 1969.
One of two exhibits will be at the UNT on the Square, 109 N. Elm St. in Denton from Aug. 17 to Sept. 28. A reception is set for 6 p.m. to 8 p.m. on Sept. 6. The second exhibit will be at the MCL Grand, 100 N. Charles St., in Lewisville from Aug. 31 to Oct. 19. A reception is set for 7 p.m. to 9 p.m. on Aug. 30.
A New School Year Will Soon Be Underway in Denton County
It is hard to believe another school year is about to begin. Lewisville Independent School District will begin classes on Aug. 13 with Lake Dallas ISD classes starting on Aug. 15.
Both school districts are planning back-to-school fairs.
The Back-to-School Fair in Lewisville will be from 8:15 a.m. to 2 p.m. on Aug. 3 at the Lewisville High School, 1098 W. Main St. It will provide more than 4,000 students with the supplies and resources they need including a new backpack, required school supplies, free vision exams, sports physicals, immunizations, haircuts and more. For more information, visit www.lisd.net.
In the Lake Cities area, the Backpack & Health Fair will be from 5 p.m. to 9 p.m. on Aug. 8 at the Lake Dallas Middle School, 325 E. Hundley Drive. Lake Dallas ISD families facing economic challenges are encouraged to attend. Local businesses, churches and community leaders will provide backpacks or zippered binders, grade-specific school supplies, immunizations, screenings, haircuts and sports physicals – all free of charge. Food, vendors, college and trade booths, live entertainment and activities for the kids also will be available.
New Highland Village Businesses Are on the Horizon
Several new businesses are opening soon in Highland Village. The Olive Branch Tea Room is under construction in the Painted Tree Marketplace off FM 407. Soon, Planet Fitness plans to open nearby. Premier Pigments will be operating in the former Tutor Time Building on FM 407 and Room 5280 is a new escape room planned at 1992 FM 407.
Flower Mound River Walk Unveils Future Restaurant Tenants
As construction continues on the River Walk in Flower Mound, officials recently announced future tenants for the restaurant row. The restaurants include Nate Champion's Prime Steak & Chop House, Pizzeria Ascoli, Flo Mo's Burgers, Cuvée Wine Bar and Los Caminos. Home 2 Suites, an extended-stay hotel, recently purchased property on the River Walk.
Highland Village Receives StormReady Recognition
The Highland Village Fire Department received the National Weather Service StormReady recognition on July 23. The program recognizes communities with safety and communication skills to save lives before, during and after a weather event. Congratulations on all of the work that went into attaining the recognition and for ensuring the safety of your residents.
Plan to stop by and visit me on Saturday, Aug. 17, at The Perc
I am planning a Coffee with the Commissioner at The Perc Coffeehouse at 8 a.m. on Saturday, Aug. 17. The popular coffee spot, in a former barbershop, is located in downtown Lewisville at 115 W. Main St. Please stop by and bring any questions you may have. It is always a pleasure to hear from you.
Connect With Us:  Be sure and connect with Denton County on Facebook at www.facebook.com/DentonCountyTX and on Twitter @DentonCountyTX.
If you have any questions or comments, please let me hear from you. My email is [email protected] and my office number is 972-434-4780.