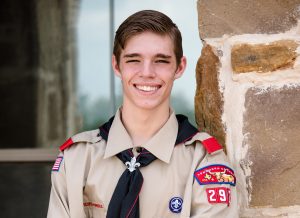 By Clairissa Cooper
A Flower Mound teen has his sights set on improving the health and wellness of his community. Boy Scout Jared Cluff is hosting a blood drive and free health and wellness classes for residents as part of his Eagle Scout project.
The two-pronged project aims to assist local blood bank Carter BloodCare to refill their reserves as well as educate residents on a variety of wellness topics taught by Flower Mound professionals. The free classes include:
Wellness has a special place in Jared's heart. His father, Doug Cluff, M.D., is a family physician and founder of local practice TLC Family Health (https://www.tlcfamilyhealth.com).
"Growing up, my dad always taught me and my siblings about the importance of good health. He's developed a network of professionals through Keep Flower Mound Healthy (KFMH.org) who are eager to share what they know with the community and assist those struggling with depression, anxiety, weight, and chronic disease," said Jared, 17, a senior at Flower Mound High School and member of Boy Scout troop 292.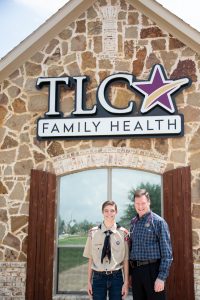 "My Eagle project is just a natural extension of what I've learned from my father and wanting to empower others with knowledge to improve their health."
However, the primary focus of Jared's project is the blood drive. There is great need for donated blood across North Texas. According to Carter BloodCare, the peak need for donated blood is between Memorial Day and Labor Day.
"They are hurting for blood donations right now," said Jared. "In the summer months, donated blood often goes directly to the hospitals in the same day because the need is so dire. Just one pint of blood can save up to three lives."
Childcare will be provided at the event by volunteers so that parents of small children can participate in the blood drive and classes. Further incentives include raffles to be held at each class for items such as family photography, gift cards to various stores and restaurants, and more.
Both the blood drive and classes will be held on Saturday, August 31 from 9a-2p at the Church of Jesus Christ of Latter-day Saints, 3882 Quail Run in Flower Mound. To register, visit KFMH.org.