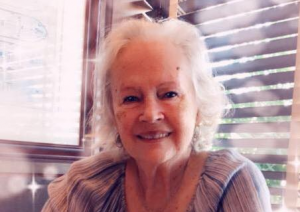 Update: Joyce Wilson has been found safe.
Original story: A Silver Alert was issued for a Highland Village woman who went missing Monday afternoon, according to the Highland Village Police Department.
Joyce Wilson, 78, was last seen around 2 p.m. Monday, according to a social media post by HVPD. She is described as 5 foot 3 inches tall, 160 pounds, last seen wearing a red, white and blue shirt, blue jeans and gray tennis shoes.
She left her home in a blue 2003 GMC Sierra pickup with a white longhorn sticker on the tailgate. The Texas license plate is AJ89427.
If you see her or her vehicle, contact Highland Village police immediately at 972-317-6551.