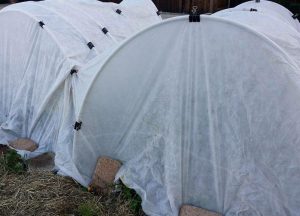 By Barbara Brown, Denton County Master Gardener Association
If storms and insect hoards destroyed your spring garden and summer heat keeps you indoors, you may want to give up the idea of growing your own vegetables. But wait! Did you know that autumn is a great time to grow vegetables in North Texas? Although daytime temperatures are cooler, the temperature range is more consistent and less stressful for plants. There are fewer insect pests and the damaging hail and wind storms are infrequent. And, here is more good news: many of your favorite vegetables can be grown successfully in the fall in North Texas. Here are five tips to help you succeed:
Tip 1: Plant at the right time and place
Fruiting vegetables like tomatoes, eggplant and peppers need 8 hours of direct sunlight each day. Vegetables grown for their leaves such as lettuce, spinach, and chard tolerate partial shade as long as they receive at least 5 to 6 hours daily of sunlight. Root crops are most productive when grown in full sun. However, they will tolerate some shade for part of the day.
Timing is key. The fruit-bearing crops should be planted earlier than the leaf and root crops. It may be hard to believe but the right time to plant tomatoes, the favorite crop of home gardeners in North Texas is July. Although tomatoes do not flower or produce fruit in the summer heat, the plants use that time to build up a strong root system. Providing some afternoon shade for the new plants and making sure they receive sufficient water helps keep them healthy.
Suggested planting dates for commonly grown fall vegetables are: early August for beans, carrots, peppers and squash, September for crucifer crops such as broccoli, cabbage and califlower and October for peas and spinach. See Resources below for a link to the recommended North Texas fall planting dates for most vegetable crops.
Tip 2: Make sure the soil provides the nutrients vegetable plants need
A few weeks before planting, clean up the soil in your garden area by removing weeds and spent vegetable plants. If you have not had the soil tested for a couple years, now is a good time to do that so you can add any needed amendments before planting. The Soil Testing Lab at Texas A&M offers this service and will send you a report with recommendations to improve your garden soil. It is likely that your garden will need some nitrogen, as that dissipates quickly. Phosphorus and potassium remain longer in the soil.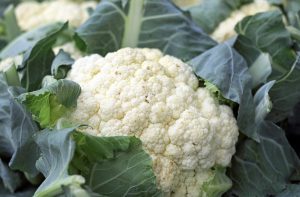 Another diagnostic action you can take is to dig down about six to twelve inches and check for the presence of earthworms. No worms suggest that the soil does not have enough nutrients to support healthy plants. Integrating composted organic materials is always a good idea to feed the worms and then the new plants. Adding compost to your vegetable garden soil attracts earthworms that in turn help break up the soil and worm poo or vermicompost is a potent soil amendment.
Tip 3: Select varieties that grow successfully in North Texas
Vegetable plants can be picky about what they need to be productive and not all varieties are equally happy in North Texas. You can increase your success rate by choosing types tested under our growing conditions. In the resources below there is a link to find suggested varieties by county. Just enter your county in the search box to see the list of recommended varieties for most types of vegetables.
Fruiting plants do best when planted from seedlings while beans, peas, and carrots do best when planted from seed. Leafy greens, such as lettuce, spinach and chard, can be planted either as seeds or transplants. However, keep in mind that it takes seeds a few weeks to catch up to the growth of transplants.
Tip 4: Take care of your plants
Larry Stein and Joe Masabni of Texas A&M AgriLife Extension offer this advice, "The trick to establishing healthy transplants during late summer is to make sure they have plenty of water. Transplants in peat pots or cell packs with restricted root zones require at least 2 weeks for their root systems to enlarge enough to support active plant growth. Until that time, they may need to be watered every day."
Tip 5: Extend the growing season
Texas weather can be a contrarian sometimes—75 degrees on Monday and 30 degrees on Tuesday. So, North Texas fall vegetables growers need to be prepared to protect sensitive plants during a cold snap. Watering the soil first will help by replacing air pockets with water, which cools more slowly. Small plants can be covered with pots and larger areas can be protected with insulating row covers such as frost cloth. It is best to keep the cover from touching the plant leaves. A hoop house, covered with frost cloth is relatively easy to build and provides about 6 to 8 degrees of protection (see Resources). Do not use plastic to add protection to plants, it doesn't.
Follow these tips and you will not only fall in love with gardening again, you may very well find that fall vegetable gardening is your favorite time of the year.
Resources to help you succeed
Recommended planting dates for fall vegetable gardens in North Texas: http://agrilife.org/urbantarranthorticulture/files/2010/06/Recommended_Planting_Dates_for_North_Texas1.pdf.
Texas A&M Soil Testing Lab: http://soiltesting.tamu.edu/
Vegetable Variety Sector by County: http://aggie-horticulture.tamu.edu/publications/veg_variety/
"Constructing a Cold Frame Hoop House For the Backyard Gardener" https://aggie-horticulture.tamu.edu/travis/wp-content/uploads/2016/04/EAGF-2017-Cold-frame.pdf