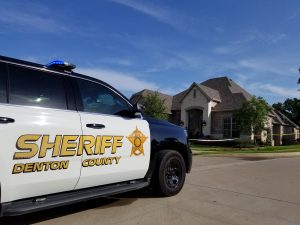 The man who was fatally shot by Denton County Sheriff's Office deputies in Lantana last month has been identified by the Tarrant County Medical Examiner's Office.
Deputies responded to the 600 block of Boswell Crossing in the Bellaire subdivision around 7 a.m. on June 29, according to Denton County Sheriff Tracy Murphree. The 911 caller said an armed man with a violent and drug history had forced his way inside the house and was threatening the homeowners.
Two deputies arrived and made entry to the home when the suspect raised a shotgun and pointed it in their direction. Officers fired and killed the suspect at the scene. No one else was injured.
The medical examiner's office has identified the suspect as 61-year-old Jack Daniel West of Fate (in Rockwall County). His cause of death was multiple gunshot wounds.