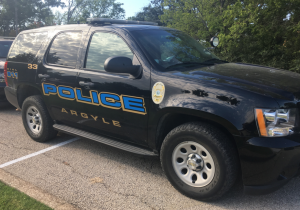 The Argyle Police Department will host an informal Town Hall meeting to answer residents' questions.
The open mic Q&A is scheduled for 7 p.m. on Thursday, July 18 at Argyle Town Hall, 308 Denton St. The public is invited to visit with Argyle Police Chief Temple Cottle and some of the department's police officers and "hear about what we've been doing lately and to ask any questions you may have about the Argyle Police Department," the department wrote on Facebook.
Click here for more information.