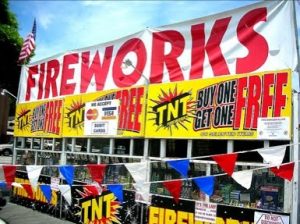 Most southern Denton County residents will not be allowed to use or possess fireworks at their homes on Independence Day.
Most cities and towns in the area prohibit fireworks within their limits, including Argyle, Copper Canyon, Denton, Double Oak, Flower Mound and Highland Village. The Lantana Community Association banned fireworks in 2012 after several grass fires sparked by fireworks threatened homes on New Year's Eve.
Shooting off fireworks where it is prohibited could land you with a fine up to $2,000, Brandon Barth, spokesman for the Flower Mound Fire Department, said last year.
"There are usually quite a few reports of fireworks the night of the Fourth of July (in Flower Mound)," Barth said. "To an extent, some people don't know they're illegal. The rest of them are going to do it anyway. It can be confusing, though, because you buy them in the county."
Barth said the only fireworks allowed in the city limit are the little poppers you throw on the ground, "but that's pretty much the extent of it."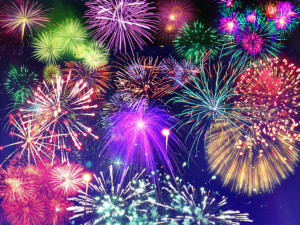 "If you can light it, and there's a fuse involved, it's banned," Barth said.
Fireworks are allowed to be discharged in the town of Northlake on Thursday as long as they follow these rules, according to the town:
Must be on private property under the direct supervision of an owner of the property who is 18 years of age or older
Discharge is performed on July 4 between the hours of 6-11:59 p.m.


Restricted fireworks are not used or discharged

All debris resulting from the use of fireworks must be removed by the property owner by 12:00 p.m. the day following the use or detonation

No burn ban has been ordered by the town, the mayor, the county commissioner's court, the Argyle volunteer fire district fire chief or the county fire marshal
Fireworks are also allowed in other unincorporated areas of the county and in Bartonville, if they are discharged on private property away from buildings and people, and as long as the fire marshal has declared it is a Burn Day. To determine if it is a Burn Day, visit the Denton County Emergency Services website or contact them at 940-349-2840.
If you want to leave the fireworks to the professionals this holiday, there are some events in the area to get your fireworks fix. On Wednesday night, Roanoke's 3rd of July Celebration will be capped with a fireworks show. On Thursday, Flower Mound's Independence Fest, a free full-day event, will come to a close with a fireworks finale around 9:50 p.m.