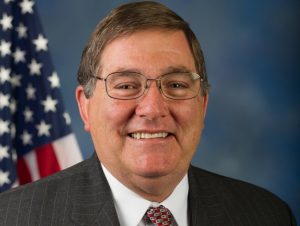 Last week, U.S. Rep. Michael C. Burgess (R-TX) introduced the Behavioral Intervention Guidelines (BIG) Act alongside Rep. Drew Ferguson (R-GA), Rep. Jimmy Panetta (D-CA), and Rep. Joe Kennedy (D-MA).
The legislation would task the Department of Health and Human Services to work with the Department of Education, Department of Justice, Department of Homeland Security and a wide array of stakeholders to develop best practices for the proper use and implementation of behavioral intervention programs, according to a news release from Burgess' office. Once established, these best practices will be shared with educational institutions that are building their own behavioral intervention teams to strengthen safety measures.
"School safety is imperative in ensuring American children can succeed throughout the course of their education. I am grateful to those in Texas and around the country who are developing commonsense measures to enhance school safety, including behavioral health intervention and treatment," Burgess said. "By connecting experts who develop and implement behavioral intervention programs to the Department of Health and Human Services and other federal agencies, the BIG Act will help to spread best practices throughout the country. I commend Texas Tech University Health Sciences Center for establishing a project to increase access to mental health services in schools and for contributing to the efforts in Texas to boost school safety."
Around the country, researchers are finding innovative ways to serve students and promote school safety, according to the news release. Texas Tech University Health Sciences Center (TTUHSC) has developed a project that helps rural students access quality mental health care services via telemedicine.
"I appreciate this bipartisan legislation that continues to bring awareness and support for mental health services in schools. At Texas Tech University Health Sciences Center, we developed a telemedicine wellness project to serve rural West Texas schools in addressing critical mental health issues among our state's youth," said Dr. Tedd L. Mitchell, Texas Tech University System Chancellor and TTUHSC President. "As a mental health screening program, the project successfully utilizes modern technology to offer staff training and student services through the use of telemedicine. This legislation is an important step to provide schools with information and resources to help support the mental health needs of their students."
Find more information about TTUHSC's project on its website.