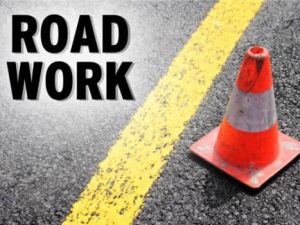 The town of Bartonville has scheduled a dozen different road construction projects through November.
The Bartonville Police Department shared the following projects on social media over the weekend. For all of the projects, one lane of the road will always remain open, and work will take place between 7 a.m. and 8 p.m. The dates listed below are subject to change because of weather.
Two projects are currently being worked on, expected to be completed by Wednesday: the beginning section of Wolf Run and the middle section of Broome.
Roads to be completed:
Gibbons (Seals to Stoney Ridge)
July 3 to July 11
Mulberry & Maple
July 11 to July 30
Stonewood (Ridgewood to Timberidge)
July 30 to Aug. 14
Ridgewood
Aug. 14 to Aug. 22
Timberidge (end section)
Aug. 22 to Sept. 9
Stonewood (end section)
Sept. 9 to Sept. 16
Dove Creek (Fox Run to Hat Creek)
Sept. 16 to Sept. 27
Roadrunner
Sept. 27 to Oct. 7
Cardinal
Oct. 7 to Oct. 15
Hidden Oaks
Oct. 15 to Oct.30
Hunter
Oct. 30 to Nov. 6
Glenview (end Section)
Nov. 6 to Nov. 15
For more information, call Bartonville Town Hall at 817-693-5280.