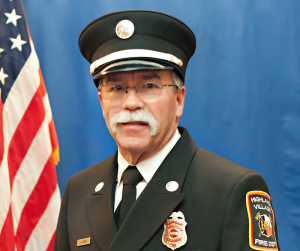 Getting dinner at a local Chick-Fil-A restaurant on Friday can help support a Highland Village firefighter battling cancer.
Driver/Operator Vince Jones, 62, was diagnosed with Stage 3 Pancreatic Cancer in October 2018, according to the city of Highland Village. He was planning to retire this year, but those plans changed after the diagnosis.
Fundraising events have been set up by the Highland Village Professional Firefighters Association and Mr Restore, the first of which will be held Friday from 5-8 p.m. at the Chick-fil-A at 2001 Justin Road in Flower Mound. When customers mention "Firefighter Fundraiser" when ordering, the restaurant will donate 15% of the sale to Jones. Firefighters will be on site with a fire truck.
Another fundraising event, called Vince's Band of Brothers, will be held from 1-5 p.m. on Sunday at Marty B's, 2664 FM 407 in Bartonville.