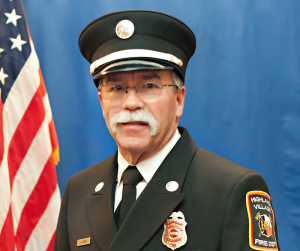 A fundraising event will be held later this month to support Highland Village Fire Department Driver/Operator Vince Jones, who is battling cancer.
Jones, 62, was diagnosed with Stage 3 Pancreatic Cancer in October 2018, according to the city of Highland Village. He has completed six rounds of chemotherapy and next week, he will head down to MD Anderson Cancer Center in Houston for five weeks of radiation therapy.
Jones has served for more than 20 years with the U.S. Navy and fire departments, most of which in Highland Village, according to the Highland Village Professional Firefighters Association. He was planning to retire this year, but those plans changed after the diagnosis.
The fundraising event, called Vince's Band of Brothers, will be held from 1-5 p.m. on June 30 at Marty B's, 2664 FM 407 in Bartonville. Hosted by the firefighters association and Mr Restore, entry includes a taco bar buffet, one beer or house wine and silent auction and door prizes. Sponsorships are also available.
Tickets are $25 if you purchase them in advance and $30 at the door.