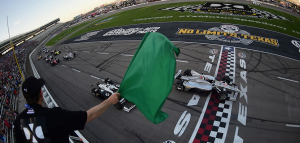 Race fans will descend upon southern Denton County this week for two races this weekend.
The green flag will wave on the NASCAR Truck Series race, the Speedycash.com 400, at 8 p.m. Friday, and on Saturday evening, Texas Motor Speedway will host the Indy Car Series DXC Technology 600. The races will last about two hours.
These events won't attract as many people, or as much traffic, as typical NASCAR weekends at TMS, but traffic will be higher in the area of I-35W and Hwy 114 and there will be some road closures and delays, according to the town of Northlake.