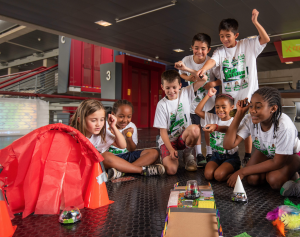 Camp Invention, a nationally recognized summer STEM program that aims to inspire youth to become future innovators, is coming to Flower Mound this month.
Using hands-on activities, Camp Invention promotes science, technology, engineering and mathematics (STEM) learning; builds confidence, leadership, perseverance, resourcefulness and problem-solving skills; and encourages entrepreneurship — in a fun and engaging environment for kids from Kindergarten to 6th grade, according to a news release.
The hands-on activities include:
Camp Invention will be held at Vickery Elementary School, 3301 Wager Road in Flower Mound, from June 17-21. Click here for more information.