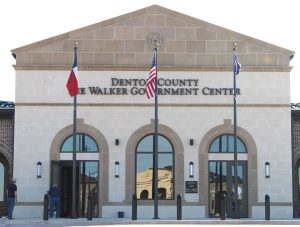 In honor of National HIV Testing Day, Denton County Public Health will host free HIV testing events in Lewisville and Denton on Thursday.
Walk-in HIV testing will be provided from 8-11:30 a.m. and 1-4:30 p.m. at DCPH's Lewisville and Denton clinics, according to a DCPH news release. People who visit DCPH for the quick finger-prick testing will receive education on the risk factors associated with HIV transmission and safe sex practices.
"Early testing and treatment for HIV saves lives and we are excited to host free testing events for communities we serve," said Dr. Matt Richardson, Director of Public Health at DCPH. "Hosting at our Lewisville and Denton clinics for National HIV Testing Day allows community members to quickly get tested, learn their status and get connected to referrals for care and treatment."
The Lewisville clinic location is at the Lee Walker Government Center, 190 North Valley Parkway, and the Denton clinic location is at 535 South Loop 288, Suite 1003.
National HIV Testing Day is an effort that encourages individuals to become proactive about their health and seek testing for HIV. Community-based organizations and health care providers are encouraged to help prevent the spread of HIV by raising awareness, providing education, and offering testing during routine health care visits.
"One in seven people with HIV don't know they have it," said Celicia Boykin, STI/STD Coordinator for DCPH.  "These events allow us to address that directly with a quick finger-prick test.  Getting tested is an opportunity to learn your status and learn ways to protect yourself from future infection."
Almost 1.1 million people in the US are living with HIV. The virus is not restricted to any specific age, sex, race, ethnic group, religion, income, or sexual orientation; therefore, no one is immune from infection. There were 90,700 people living with HIV/AIDS in Texas in 2017, and about 14% of people infected with the virus are unaware of their status. In the same year, there were 4,391 newly reported cases of HIV infection in Texas.
Visit npin.cdc.gov/NHTD/ to find additional National HIV Testing Day event locations.  Additional local STI and STD services are available through DCPH and can be found at www.DentonCounty.com/Health.  Visit www.cdc.gov/HIV for details about symptoms, treatment and prevention of HIV.