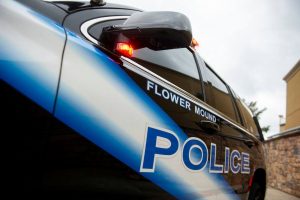 The Flower Mound Police Department is investigating a reported armed robbery at a 7-Eleven store early Wednesday morning.
Police responded to the reported robbery about 5 a.m. at the convenience store located at 2101 Long Prairie Road, according to Capt. Shane Jennings, a FMPD spokesman.
Upon arrival, officers learned three black male suspects — wearing clothing to cover their faces — had assaulted the clerk with a pistol and stole money from the cash registers. The clerk was injured, but did not need medical assistance.
Police canvassed the area, but were unable to locate the suspects.
Similar robberies had been reported earlier in the night in Lewisville and Richardson in which three black males entered 7-Eleven stores, displayed a gun and stole money from the cash register.