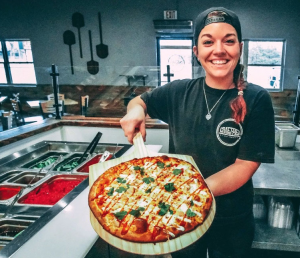 Ten new businesses have opened recently or will open soon in the town of Flower Mound.
The town has issued 10 Certificates of Occupancy between May 20 and June 17, according to the town's website. The new businesses in town include:
One Stop Nutrition
3501 Long Prairie Road, Suite 106
Website: https://onestopnutrition.com/
The nutrition shop offers nutritional shakes, vitamins and herbs, supplements and espressos.

Iron Den
1401 Spinks Road
Website: https://www.iron-den.com/
The 5,000-square-foot fitness facility offers personal training, weight management services, strength training and nutritional guidance. It also features equipment originally owned by Lou Ferrigno, the actor who portrayed the original Incredible Hulk.
Premier Drone Solutions
1001 Cross Timbers Road, 2nd Floor
Website: https://www.premierdronesolutions.com/
Premier Drone Solutions conducts high definition and thermal imaging inspections of commercial, industrial and residential buildings using state of the art drone technology.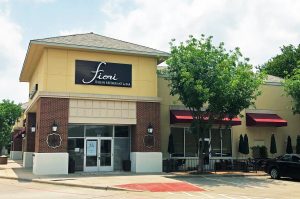 Fiori Italian Restaurant 
1221 Flower Mound Road, Suite 100
Website: https://fioriflowermound.com/
Fiori offers traditional Italian food, using recipes and techniques that have been passed down for generations.
Zoning-Info, Inc.
3700 Riverwalk Drive, Suite 265
Website: http://www.zoning-info.com/
Zoning-Info is an international due diligence Zoning Report and Zoning Letter provider, assisting law firms, banks, investors, property managers, developers and government agencies.
TR Diagnostic Radiology
3535 Firewheel Drive
TR Diagnostic Radiology provides mobile radiology services.
Ramen Mura (Opening soon)
6100 Long Prairie Road, Suite 400
Originally announced to be called Karume Ramen, Ramen Mura will feature traditional Japanese food, specializing in Ramen, Donburi and a variety of Japanese appetizers, desserts and teas.
Craft Pies (Opening soon)
2451 Lakeside Parkway
Website: https://www.craftpiespizza.com/
Craft Pies is a fast-casual pizza concept that offers custom personal-size pizzas with fresh ingredients, salads, craft sodas and desserts.
The Original Joey O's (Opening soon)
310 Parker Square
The Original Joey O's is a Chicago-style subs restaurant offering hand-crafted subs, salads and desserts.
Morning Edition Cafe (Opening soon)
308 Parker Square
Morning Edition will serve breakfast and brunch items such as pancakes, eggs, bacon, sausage and more.