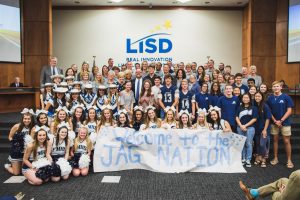 The Lewisville ISD Board of Trustees approved new principals for three of its schools on Monday night, including Flower Mound High and Flower Mound Elementary.
Chad Russell was named principal of Flower Mound High School, replacing the retiring Sonya Lail. Russell is currently the principal of Lamar Middle School, a position he has held since 2017. Before that, he spent 10 years as an assistant principal at Flower Mound High School. Russell also served as an LISD Summer School principal and assistant principal from 2008-2011.
Before joining the FMHS administrative team in 2007, Russell taught math and coached athletics in various districts, including LISD, for 13 years, according to a LISD news release. In total, he has 25 years of experience in education. Russell received his Bachelor of Science in Kinesiology and Mathematics from West Texas A&M University and also received a Master of Education from Texas A&M University—Commerce. He holds certifications in Principal (EC-12), Secondary Mathematics (6-12) and All-Level Physical Education (PK-12).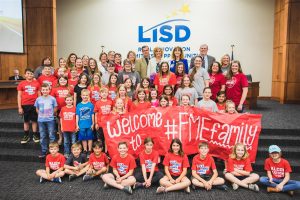 Christine Van Scoyoc was named principal of Flower Mound Elementary School, replacing the retiring Gayle Nurre. Van Scoyoc currently serves as assistant principal of LISD STEM Academy at Donald Elementary, a position she has held since 2014, according to LISD. In addition, Van Scoyoc served as an LISD Strategic Design Coach for two years, and she taught second and fourth grades at Wellington Elementary for 10 years.Before joining LISD, she taught sixth grade for two years in Illinois.
Van Scoyoc earned her Bachelor of Science in Marketing from Illinois State University and a Master of Educational Leadership from Dallas Baptist University. She also received her teacher certification from Southern Illinois University. Van Scoyoc holds certifications in Principal (EC-12), Elementary Social Studies Composite (1-8), Elementary Self-Contained (1-8), Elementary Mathematics (1-8), Mathematics (4-8) and English as a Second Language Supplemental (1-8). Additional certifications include Professional Development Appraisal System (PDAS) and National Institute for STEM Education (NISE).
The LISD Board also approved Beri Deister as the new principal of Lakeview Middle School in The Colony, and Jason Cooper was named executive director of Career and Technical Education during Monday night's meeting.