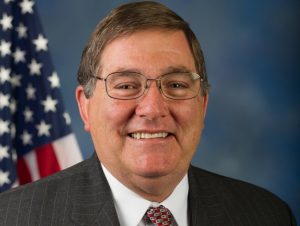 U.S. Congressman Michael C. Burgess (R-TX) this week introduced H.R. 2700, which includes measures to lower drug prices and extend funding for public health priorities, according to a news release from his office.
"This legislation includes commonsense, bipartisan measures to lower drug prices for the American people – policies that have passed unanimously out of the Energy and Commerce Committee," Burgess said in a prepared statement. "Combined, these drug policies save nearly $5 billion dollars, but House Democrats have decided to use those savings to pay for political efforts to stabilize Obamacare that will be dead on arrival should they reach the Senate."
The public health programs in the bill include community health centers, the national health service corps and special diabetes programs – all of which are set to expire at the end of September 2019.
"Instead of continuing to play politics with our health care, I encourage all Members to support this legislation that can deliver lower drug prices and access to quality health care for the American people," Burgess said.
H.R. 2700 has nearly 30 original co-sponsors, including each Republican Member of the Energy and Commerce Committee. The full text is available here.
Burgess represents Texas' 26th district, which includes Denton County and part of Tarrant County.