Foodie Friday DFW: Mother's Day Brunch Spots 
Brunch and Mother's Day are a match made in heaven. Because if Mom's not cooking that day, who else is going to do it?! Kidding… we're sure there are many of you out there who are more than capable of cooking up a delicious meal for your mother/wife/grandmother/etc.
But with all of these amazing local brunch options, why not make that a part of your Mother's Day plans to celebrate the special mother(s) in your life!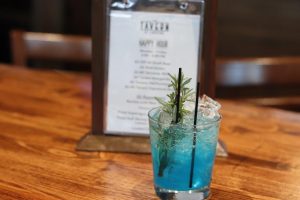 The Tavern at Lakeside
2600 Lakeside Parkway Ste 100, Flower Mound TX 75022
469-293-3441
Take Mom to brunch and then cross the parking lot to the Moviehouse & Eatery for a movie! We absolutely love The Tavern at Lakeside and they even have a dog-friendly patio for all you dog-Moms out there! Try out their Biscuits and Spicy Sausage Gravy or their Salmon Benedict. And, of course, they have an incredible bar as well!
Seven Mile Cafe
2300 Highland Village Rd #1100, Highland Village TX 75077
972-317-8600
One of four DFW locations, Seven Mile Cafe's Highland Village location features an incredible coffee bar where they serve Stumptown Coffee out of Portland, Oregon. Their menu has over 50 items on it, so whether you want pancakes, omelets, sandwiches… Seven Mile Cafe probably has it!
First Watch
2201 Justin Rd #301, Flower Mound TX 75028
972-355-2185
If your mom is a little more health-conscious, First Watch is a great option. They have tons of yummy fresh juices using only all-natural ingredients, seasonal menu items, Power Bowls made with quinoa, and several varieties of Eggs Benedict including a BLT version made with bacon, vine-ripened tomato, avocado and lemon-dressed arugula.
Mi Dia From Scratch
2601 W Windsor Dr, Flower Mound TX 75028
972-874-4747
Maybe you want to spice your Mother's Day brunch up a bit. (Pun intended.) If so, Mi Dia has a fantastic brunch with options including huevos rancheros, Belgian waffles, breakfast tacos, and a bunch of yummy brunch cocktails.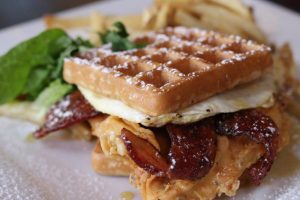 Shoal Creek Tavern
1701 Shoal Creek #100, Highland Village TX 75077
972-317-2250 
Chef Florencio serves up an incredible brunch menu on the weekends including options like roasted jalapeno corn cakes, chicken and waffles, and a steak and crab benedict. They also just started serving a Mimosa Flight for brunch so you can customize your mimosas with any of their house made syrups!
Verf's Grill & Tavern
2221 Justin Rd, Flower Mound TX 75028
972-317-3390
You can also find a brunch menu from Chef Florencio at Verf's in Flower Mound. There they serve up options like Mexican Chorizo Migas, the Verf's Benedict, and a Chicken-Fried Pork Chop. They also serve a great assortment of brunch cocktails including their Wake Up Margarita made with 1800 Silver, Cointreau, OJ, and Strawberry Puree.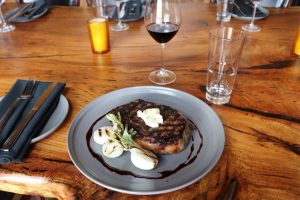 J2 Steakhouse
119 E. Main St, Lewisville TX 75057
972-537-5547 
J2 Steakhouse in Old town Lewisville just started serving a Sunday Brunch and from what we've seen, it's something you don't want to miss! They have freshly-baked pastries, a Caviar Soft Scramble, French toast, steaks, and a beautiful Glazed Salmon. And your mom would love getting to spend her meal in this restored historic building!
Prime Farm to Table
5810 Long Prairie Rd Ste 200, Flower Mound TX 75028
972-539-1902
Chef Chris Flahaven is always cooking up something amazing during their Sunday Brunch service. While we can't ever know for sure what he'll be serving on Mother's Day this year, for Easter he had menu items like a local cheese board, Sautéed Alaskan Halibut, Roasted Leg of Lamb, and Apple Cinnamon Fritters for dessert.