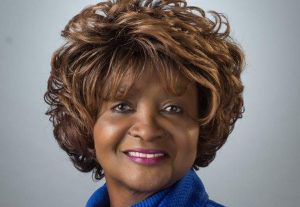 Lewisville Host of "The Wall That Heals"
The Wall That Heals, the mobile three-quarter scale replica of the Vietnam Veterans Memorial (The Wall) in Washington, D.C., will be on display now through Sunday, May 5, just west of the Bob Wiseman Soccer Complex at Lewisville Lake Park.
The Wall That Heals exhibit will be open to the public 24 hours a day and will be accompanied by the Mobile Education Center. Lewisville is one of three Texas tour stops in 2019 for The Wall That Heals, but it is the only North Texas tour stop.
The three-quarter scale Wall replica is made up of 140 numbered panels and stands 375 feet long and 7.5 feet tall.
The traveling exhibit honors the more than 3 million Americans who served in the U.S. Armed Forces during the Vietnam War and bears the names of the more than 58,000 men and women who made the ultimate sacrifice in Vietnam.
Highland Village Art Festival May 4
More than 30 gallery-quality artists will be on display at the Highland Village Art Festival from 10 a.m. to 6 p.m. on Saturday, May 4, at The Shops of Highland Village.
In addition, artists will give live demonstrations and children will have interactive art activities available. Live music and entertainment will also be offered.
The Highland Village Art Festival is a joint venture between the City of Highland Village and The Shops of Highland Village benefitting the Children's Advocacy Center of Denton County.
Women of Flower Mound Scholarship Banquet May 8
Be sure to join the Women of Flower Mound at the annual Scholarship Awards Presentation and Dinner on May 8.
This year, three $4,000 scholarships and one new $5,000 STEM scholarship will be awarded.
Enjoy dinner, dessert and the presentations at the Bridlewood Golf Club, 4000 W. Windor Drive in Flower Mound. Cost is $25 per person. Visit www.womenofflowermound.org for more information.
Mighty Thomas Carnival Coming to Lake Dallas
The Mighty Thomas Carnival returns to Lake Dallas this month bringing fun for the whole family.
The carnival, based in Austin, features food, entertaining games and rides at the Lake Dallas City Park at 101 E. Hundley Drive. The carnival opens May 9 from 4 p.m. to 10 p.m. and continues May 10 from 4 p.m. to 11 p.m., May 11 from 1 p.m. to 11 p.m. and May 12 from 1 p.m. to 9 p.m.
Wristbands and individual ride tickets will be available at the carnival's ticket booth. Unlimited ride wristbands are $18 each and will be sold at the Lake Dallas City Hall and the Lake Dallas Public Library through May 8 during normal business hours.
Proceeds from the carnival will help pay for the Lake Cities 4th of July fireworks.
Enjoy Movies at Doubletree Ranch Park in May
Beginning at 7 p.m. on Friday, May 10, bring the family to Doubletree Ranch Park to see "Incredibles 2" at the Movie in the Park. The free event will be at 310 Highland Village Road.
On Friday, May 17, the featured movie will be "Honey, I Shrunk the Kids."
Denton County Fallen Officer Memorial Set for May 15
The Denton County Law Enforcement Association will conduct the annual Denton County Fallen Officer Memorial service from 11 a.m. to 1:30 p.m. on May 15.
The event will be in Memorial Park behind the Denton County Public Health building at 535 S. Loop 288.
Flower Mound to Honor Fallen Soldiers
The Town of Flower Mound invites everyone to join them to remember fallen soldiers at a Memorial Day Ceremony at 9 a.m. on Monday, May 27.
The ceremony at the Flower Mound Senior Center at 2701 W. Windsor Drive will feature keynote speakers from the military, local leaders, patriotic music, bagpipes and the Color Guard.
Residents are also asked to submit a biography and a photo of a fallen hero to be added to the Wall of Honor and recognized during the event. Residents can go to https://tx-flowermound2.civicplus.com/FormCenter/ and go to Community Relations to find the submittal form.
Please note…
Denton County offices will be closed on Monday, May 27, in honor of Memorial Day.
Connect With Us:  Be sure and connect with Denton County on Facebook at www.facebook.com/DentonCountyTX and on Twitter @DentonCountyTX.
If you have any questions or comments, please let me hear from you. My email is bobbie[email protected] and my office number is 972-434-4780.