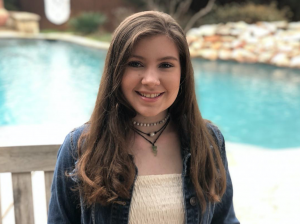 A Lantana teenager is going to Washington D.C. this summer as a Juvenile Diabetes Research Foundation 2019 Children's Congress Delegate.
Lexi Quilty, 16, was diagnosed with type 1 diabetes six years ago. She was recently selected to be one of 160 delegates for the Children's Congress out of nearly 1,000 applicants.
As a JDRF delegate, she will represent all who are living with type 1 diabetes (T1D) in Texas and around the country and will let the nation's leaders know why their support is so critical to the continued federal funding of T1D research. In Washington, she will have the opportunity to meet with federal lawmakers, helping them understand how they can help create a world without type 1 diabetes.
Lexi has met with and has the support of U.S. Rep. Michael Burgess, who represents Texas' 26th district, including Denton County and part of Tarrant County.