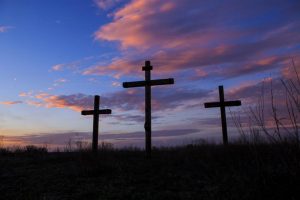 Easter arrives this Sunday, April 21st and the 46th Annual Sunrise Service will be celebrated on The Flower Mound beginning at approximately 6:10 a.m. in anticipation of the 6:51 a.m. sunrise.
This year, Trinity Presbyterian Church in Flower Mound has been asked to deliver the service.
The Easter Service became a Flower Mound tradition that has been carried on by The Summit Club, The Women of Flower Mound and The Mound Foundation.
The Mound is a 12+ acre native prairie grassland near the intersection of FM 3040 and FM 2499 that rises above the surrounding area. Over 300 species of native flowers have been identified on The Mound.
Parking will be in the old Tom Thumb parking lot.
Visit www.womeofflowermound.org for more information.