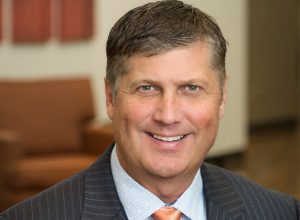 Early voting starts this month and once again it's important to let your voice be heard by voting. In addition to the two Town Council races we have four Charter amendments.
Compensation for Council Members ($300 monthly for Mayor and $200 monthly for Council members)
Publication of Ordinances – Remove requirement to post ordinances in the Denton Record-Chronicle newspaper
Certification and Copies of Budget – Remove the requirement to send copies of our budget to the Denton County Clerk and the TX Comptroller of Public Accounts
Budget Appropriations – To allow the accounting department to initiate internal fund transfers without a formal budget amendment and fund transfers would still require Town Council approval.
The Town's Charter is very important and defines the organization, powers, and functions of a municipality, while also governing the actions of Town Council and staff. As the Constitution and laws are to our country, so are the Charter and ordinances to Flower Mound. There is a full breakdown on each Charter amendment on the Town's website at www.flower-mound.com/1801/Charter-Amendments, along with some FAQs.
Proposition B – The town would still post all ordinances online and each enacted ordinance would still be accessible on FMTV recorded meetings as well as permanently archived in the Town's agenda packet and again in the meeting minutes. My thought: I don't know anyone who uses the Denton Record Chronicle newspaper to keep up with Town business.
Proposition C – The Town Charter today mandates the Town Secretary to send a copy of the adopted budget to the Denton County Clerk and the Texas Comptroller of Public Accounts. Honestly I don't know what they do with these copies since Flower Mound is most likely the only town or city that does this. My thought: This is just a pure savings to the town.
Proposition D – Town staff must present a Formal Budget Amendment anytime our CFO and accounting department needs to transfer money allotted in the budget from one town department to another town department. The town council will still take action to approve the transfer, but without a Formal Budget Amendment. My thought: this eliminates unneeded government red tape
Proposition A – This proposition seems to be raising the most questions. It would authorize a monthly stipend of $300 for the Mayor and $200 for each Council member. This proposition would provide legal protection to the Mayor and Council members, when acting in their official capacity. Texas law prohibits claims against government employees in their individual capacity if they were acting within the scope of their employment. However, the law sees an employee of a government only if a person is paid for their service. A separate court decision says Council members can be entitled to this immunity, if they are paid. Many cities allow or require council members to be paid but others, like Flower Mound, have charter provisions which prohibit compensation.
I have heard comments that the Town or individual Council members could buy insurance to protect them from these types of lawsuits. Council members have been advised that there is simply no legal protection one can purchase to protect the Mayor and Council members to fully shield them from these types of lawsuits. One can purchase a policy that helps with the financial costs of a lawsuit, but no insurance policy can force a court to dismiss a case. Because of this, the Charter amendment to pay a stipend to members of Council will provide the most comprehensive protection. My thought: I want to provide protection for our council members when performing duties for the town. This does not protect council members from breaking law and if any council member wants to donate the stipend to a local charity – they may do that.
I have also heard questions during recent debates about the Town's financial status. I am happy to say the Town of Flower Mound is in great financial shape. The Town's total debt at the end of the 2018 was approximately $172 million dollars. This does not include the River Walk's Public Improvement District (PID) bonds, which is not the financial obligation of the Town.
Much of the debt over the last decade has been to maintain and improve the Town's infrastructure. Sixty percent of the debt is self-supporting debt, which is paid from utility receipts or sales tax revenue as opposed to property taxes. Approximately 44 percent of the Town's ad valorem debt is scheduled to be paid off in the next 5 years and all of the current Town debt is scheduled to be paid off in 19 years.
The useful life of the assets the bonds financed will be used for much longer than 20 years. This debt repayment schedule will be in place regardless of the economy and is a great example of good financial management.
The bond rating agencies agree Flower Mound is in great financial health. Each time the Town issues debt, they check into the Town's financial condition to provide a current bond rating. Since 2014, the Town has had the highest rating available, an AAA rating.
Flower Mound has worked very hard to achieve our current financial shape. Since 2012, the Town Council has focused on diversifying our tax base and shift the burden off residents' backs. We've been successful in increasing our sales tax revenue by approximately 55 percent and passed the Town's first homestead exemption in 2018. These efforts have helped increase revenues and make Flower Mound a better place to live.
I encourage you to help your Town by placing your vote this election. All voting time, dates, and locations can be found at www.flower-mound.com/elections.