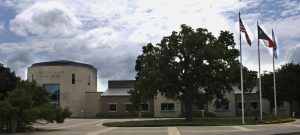 The city of Highland Village has launched Speak Up HV, a new online engagement platform.
Speak Up HV makes it easy for residents to contribute ideas and ask questions about featured projects at convenient times, according to a news release from the city.
Copperas Branch Park Master Plan is the first project on the site. First-time users of the site who wish to provide feedback will need to create an account at the "Register" link. Users choose their screen name, ad they are able to remain anonymous if they choose. The site features an interactive photo of different areas of the park. Users can then share what they currently like about the park and their ideas for the development of the park. Speak Up HV is the destination for anything and everything related to the Copperas Branch Park master plan, the news release said.
Click here for more information.