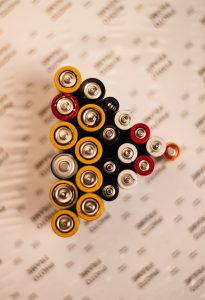 The Upper Trinity Regional Water District reminds residents to properly dispose of household hazardous waste.
Paint, cleaning compounds, insecticides, oil, batteries and light bulbs can be a threat to our health and the environment if not properly discarded, according to the District.
Pouring any of these products down the drain or dumping in the trash could contaminate the water in our streams and lakes — the sources of our drinking water.
The following common household items do not belong down the drain or in the garbage:
Aerosol Cans
Batteries (car and household)
Craft Chemicals
Hobby Chemicals
Drain Cleaners
Fertilizers
Household Cleaners
Motor Oil
Oil Filters
Oil Based Paints/Stains/Varnishes
Pesticides
How do you dispose of these unwanted items? Check your city's or utility's website. Some provide
curbside pickup and others provide collection events.
Mobile collection events are scheduled in Bartonville on April 13 and Lantana on April 24. Residents of these communities are eligible to bring their unwanted household hazardous waste to the event on their respective day for proper disposal.
Upper Trinity Regional Water District also provides several disposal alternatives. For more information on Upper Trinity's program, or to check out a full list of household wastes, click here.
Upper Trinity is a regional water district created by the Texas Legislature in 1989 for the benefit of cities and utilities in the Denton County area.