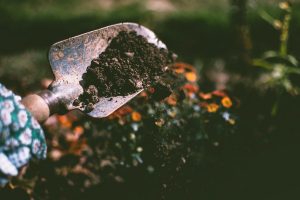 The Robson Ranch Women's Club will be holding its free annual Home & Garden Show later this month.
More than 60 vendors will be available for a one-stop shopping opportunity with everything you need for your home and garden, according to a news release. Vendors will include Closets by Design, Cool Screens of Texas, Custom Shade & Shutters, Hard Cover Hot Tubs, Meador Nursery, Painted Flower Farm, Proscapes Landscaping and Stone Scapes Outdoor Living, among many others.
ACE Hardware's Justin location will also be there with hardware and garden items, and they are donating a $499 Traeger Bronson 20 Pellet Grill, which is HOA approved. Raffle tickets are on sale, $5 for one or $20 for five.
Proceeds will benefit two charities — Our Daily Bread and Monsignor King Outreach Center — that help homeless people in Denton County. The event, which is open to the public, is scheduled for March 30 from 8:30 a.m. to 2:30 p.m. at the Robson Ranch Clubhouse ballroom, 9400 Ed Robson Blvd., Denton.