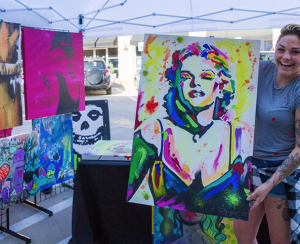 The city of Highland Village is seeking artists for its annual Highland Village Art Festival in May.
The free event will feature displays from over 30 outstanding gallery quality artists, artist demonstrations, live music and entertainment and interactive children's art activities from 10 a.m. to 6 p.m. at The Shops at Highland Village, according to a news release from the city.
The Highland Village Art Festival is a joint venture between the City of Highland Village and The Shops at Highland Village benefiting the Children's Advocacy Center of Denton County.
​If you are a local artist and you'd like to participate in the Highland Village Art Festival, submit a completed vendor application by March 17. There will be a limit to the number of exhibitors.
There is an issue attaching multiple images to the online form, according to the city, so applicants are asked to submit their applications with one photo attached, and then when they receive the email copy of their completed forms, they should send it along with three other photos to [email protected]