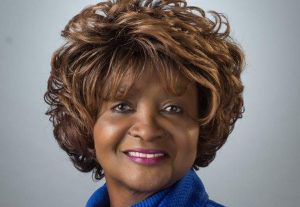 Dr. Bettye Myers: A Friend to Many
Last month, we said our final farewell to Dr. Bettye Myers – a truly wonderful humanitarian and a woman I called my friend.
We served on boards and spent time together at many area functions.
When Gary Henderson asked me to lunch recently, I briefly wondered on which committee I would be asked to serve. Little did I know a surprise awaited.
That afternoon, Gary, Bettye and I sat at Hannah's Off the Square enjoying a delicious meal. We laughed and reminisced. Soon, they explained that I would receive the Dr. Bettye Myers Humanitarian Award.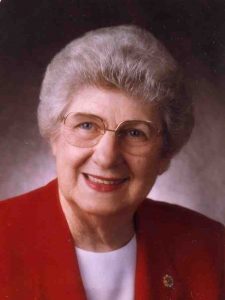 I was speechless and overwhelmed with the idea of receiving such an honor named for someone I have admired for years.
Bettye was a person with whom you treasured time spent. She freely shared both her experience and knowledge and spent her days doing for others.
We have lost a treasured friend but she has left a legacy that will touch our lives for many years to come.
Rest in peace, dear friend.
Denton County Days
The Denton County Commissioners Court traveled to Austin in February as part of Denton County Days at the state Capitol building.
Our state and federal legislators met us with open arms, welcoming the delegation of more than 100 county, community, chamber and business leaders.
Visiting the Texas Capitol building is always an honor. We are appreciative of our legislators for taking the time to chat with us about ongoing issues as well as recognize us on both the House and Senate floors.
St. Paddy's Texas Style
Lewisville celebrates St. Patrick's Day with St. Paddy's Texas Style from 1 p.m. to 9 p.m. on March 16.
The event, now in its third year, features Irish music, dance, an outdoor movie, life-size games, 50-foot zip line drop for the kids and more at the Wayne Ferguson Plaza.
The free event schedule includes:
1 p.m. – Maguire Academy of Irish Dance
1:45 p.m. – Reel Treble, traditional Celtic
3:15 p.m. – Sarah Hobbs, country artist
4:45 p.m. – Rathmore Band, Celtic rock
6:15 p.m. – Ian Moore, Texas soul, folk, rock
7:45 p.m. – Disney's "Brave" for the movie in the plaza.
Attendees can bring blankets, chairs and well-behaved pets on a leash. Free parking is also available.
For additional information, call (972) 219-3401.
20th Annual Father Daughter Prom
A special event for fathers and daughters in Flower Mound is set for 6 p.m. to 9 p.m. on March 23. Fathers can share a special memory with their daughters by dressing up for an evening of dancing, entertainment, food, photos and spending time together.
Registration is required by March 15. The event will be at the Courtyard by Marriott in Flower Mound.
Call 972-874-6281 or email [email protected] for more information.
Spring Fling Fashion Show
The Women of Flower Mound plan their annual Spring Fling Fashion Show for 11 a.m. to 1 p.m. on April 13 at The Shops at Highland Village.
The event at 1500 Cottonwood Creek, Suite 170, will feature the current season's fashions from local shops. A gift basket silent auction will follow the show.
Attendees will sample menu items and desserts from local eateries. Guests will also receive a swag bag with samples and special offers.
Proceeds from the event will go toward the Women of Flower Mound Scholarship Fund.
Find out more information at www.womenofflowermound.org.
Connect With Us:  Be sure and connect with Denton County on Facebook at www.facebook.com/DentonCountyTX and on Twitter @DentonCountyTX.
If you have any questions or comments, please let me hear from you. My email is bobbie[email protected] and my office number is 972-434-4780.