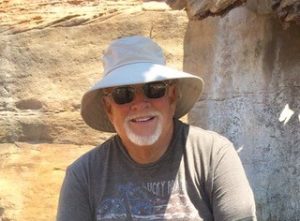 By Larry Varnes, Vice President, Resident Director, Robson Ranch HOA
Communities can be so much more than just a place to live. Robson Ranch is such a community. We are a community where residents get to know each other and interact. While we are called an active adult community, we are much more than that. We are also a community that cares about not only our own, but also those communities that live around us.
Our various clubs and organizations are constantly looking for ways to help. We just need to become aware. For example, our Woodworkers have embarked on a project to share some Texas culture with exchange students visiting Southlake from Sister Cities in China and Japan. Each visiting student will receive wooden plagues in the shape of Texas and engraved with a star, "Southlake" and "made with love by Robson Ranch Woodworkers."
Our Yarn Divas can be seen all around Robson Ranch knitting. Whether they are baby caps and blankets for the NICU at Texas Presbyterian, or hats for cancer patients undergoing treatment, members are pleased to give their time and materials. Material Girls join the Yarn Divas to sew quilts for our Support Our Troops (SOT) chapter.
Both our After Schoolers and Kiwanis Club are committed to mentor elementary school students in Denton. Specifically, we offer support for the teachers at both Borman and Gonzales Elementary Schools in Denton through grants, scholarships, monetary gifts and culinary treats.  Kiwanis also offers an annual scholarship to a deserving TWU student. The chapter also works closely with Cumberland Presbyterian Children's home. The Robson Ranch Women's Club raises money throughout the year for contributions to major charities throughout the Metroplex. They are an active sponsor of the Denton Community Food Center.
This is just part of the story. We have 89 diverse clubs at Robson Ranch. All of these clubs are committed to improving lifestyle in some capacity. Living Well is not just a committee name at Robson Ranch. It is an attitude. While we enjoy life in retirement, we also want to give back. In so doing, we are more than a contributor to the tax rolls. We are part of the fabric of North Texas. We care!
Remember, we have a highly acclaimed public golf course, a first class banquet operation and a premier restaurant to share with our surrounding communities.
Don't be intimidated by our front gate. You will always be greeted with a big "Welcome to Robson Ranch" with driving instructions to the Grill, Clubhouse and Pro Shop. Hope to see you soon.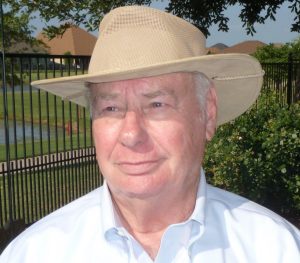 Denton City Council Update
By Don Duff, Denton City Council, District 3
Tyson will be building their first totally automated frozen food distribution center in Denton. $50 Million in new taxable property, 100 full-time good paying jobs and will generate $4.9 million in revenue to the City of Denton. (Will help keep property taxes low). Tyson will receive $268,000 in tax abatement from the city and $450,000 in reduced electricity cost from DME. For me, it was a slam dunk. It passed 4-3.
The City council approved an ordinance to send to the state legislature to authorize a municipal management district (MMD) for Cole & Hunter Ranch that allows the developers to sell bonds to recover some of the infrastructure costs. The bonds will be repaid by owners of property in the development. (Not too different than the amenity fee we pay at Robson Ranch). The developers are not asking the City of Denton for any money. Again the vote to move the project forward was 4 to 3. The same 3 voted no. Governor Abbot will sign the law to allow the MMD. There are three agreements the developers will have to be passed on by the Denton City Council to authorize the MMD. The 3 no votes will still be on the City Council after the next election. Only District 3 will have a new City Council person. Stay tuned for the May 4 election.
The "NEW Green Deal" in the news will destroy the U.S. economy. But in Texas, we have what I call a "New Green Wave." Texas has its own electric grid that almost all cities receive their electricity. Right now, about 1/3 of electricity in Texas is produced by wind. Wind just surpassed coal. Solar is just over 1% of Texas electricity.
Here is what is coming; coal will go away soon. Not because of pollution or global warming. Coal will not be able to compete economically. Solar will become the predominate supplier of electricity in Texas (I do not know how fast). I think that when wind turbines reach the end of their life, they will not be replaced. The storage of electricity will be solved at some point.
Engines like the Denton Energy Center (DEC) that run on natural gas will be around for some time to handle peak loads. (Wind does not always blow and the sun does not always shine). The big advantage of DEC; it can be online in 5 minutes, run for 15 minutes and be shut down and be ready in another 5 minutes.
As electric-powered cars increase, fewer gasoline cars will be built. The air will become cleaner. Gasoline cars will still be around for a long time because gasoline will become very cheap with the overabundance of oil.
Eventually, solar will supply almost all electricity in Texas. The source of all energy is the sun. Solar panels, wind turbines, fossil fuel energy all come from the sun.