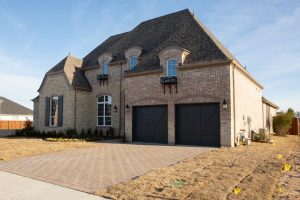 HGTV has selected a brand new home in Roanoke for its 2019 Smart Home Giveaway.
Each year, HGTV puts a brand new smart home and its furnishings up for a sweepstakes. Last year, one winner was chosen from 95 million entries for a new smart home in South Carolina, according to a news release.
This year, the Smart Home to be given away is still undergoing finishing touches in the Fairway Ranch subdivision in west Roanoke. The house is built by Highland Homes, and the designer is Tiffany Brooks, winner of season 8 of HGTV Star.
The total grand prize — valued over $1.2 million — includes the fully-furnished home, an all-new 2020 Mercedes Benz GLE and $100,000 from LendingTree, according to the Highland Homes website. U.S. residents 21 or older can enter the sweepstakes between April 24 and June 14. For more information, click here.