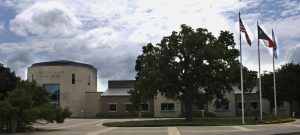 The city of Highland Village announced Wednesday that it has launched a new version of its emergency preparedness and mass notification services for residents.
"The new solution, CivicReady, has significantly improved and the city is asking all residents to make sure they are signed up for communication," says a city news release.
CivicReady allows the city to communicate with its citizens around an emergency, as well as routine events and community updates. These communications can come via email, text, phone call or social media, depending on the residents' preferences.
Sign up for our new notification system and you could win a free Ring Doorbell! – HV has a new version of its emergency preparedness & mass notification services for citizens-CivicReady. https://t.co/CdTznpdgsm pic.twitter.com/GAv4W8XFRP

— Highland Village PD (@HVPolice) March 6, 2019
Subscribers to lists in the previous communication system have been migrated to the new system, and the city says they should select "forgot password" on the sign-in page to update their account with detailed information. In an effort to encourage residents to sign up, the city has partnered with Ring Doorbell and will give away four Ring Video Doorbell systems and one Ring Spotlight Cam. The five winning residents will be chosen at random on April 1.
To sign up, click here and enter your contact information. Modifications to the alerts can be made at any time after signing up.