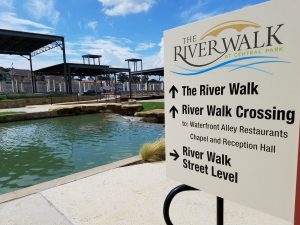 The town of Flower Mound issued Certificates of Occupancy for nine new businesses from Jan. 30 to March 5, including several near the River Walk.
The businesses are listed below, courtesy of the town of Flower Mound's website.
Aria Nail Bar
4271 Esplanade Place, Suite 110
Located inside the River Walk at Central Park, the nail salon will offer manicure and pedicure services, facial and body waxing, lash extensions and facials.
Orthodontic Avenue
6011 Morriss Road, Suite 150
Orthodontic Avenue offers braces and other orthodontic services to fix misaligned, crowded, gapped and spaced teeth on adults, teens, and children.
Jim Montgomery Swim School
1050 Flower Mound Road, Suite 250
The swim school offers introductory swim lessons for children, as well as competitive and adult swim lessons.  It was founded by Olympic gold medalist Jim Montgomery and Ellis Raymond in 2016 in Dallas.
Calvert Hearing Care
2301 Olympia Drive, Suite 300
Calvert Hearing Care offers a wide range of audiology services, including hearing testing, hearing aid fitting and Tinnitus Therapy.
LifeSeasons Medical Clinic
4370 Medical Arts Drive, Suite 315
Family medicine practice located at the River Walk Medical building.
Blue Sprig Pediatrics Inc.
4491 Long Prairie Road, Suite 100
Blue Sprig's new ABA Therapy Clinic provides the best therapy services with compassionate and individualized treatment for every child. They offer a consultation at no charge and accept most major insurance plans.
Christi Danielle Salon
6050 Long Prairie Road, Suite 400
Christi Danielle Salon offers a variety of haircare services, including hair cuts for men, women, and children, styling and texture treatments. They also offer makeup and hair extension services.
Orangetheory Fitness Flower Mound
4271 Esplanade Place, Suite 100
The studio offers one-hour full-body exercise classes where participants use heart rate monitors while using various equipment, such as treadmills and rowing machines.
Merrill Lynch, Bank of America
4281 Esplanade Place, Suite 300
This facility will offer wealth management and financial services.