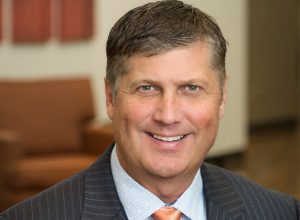 This May, voters will have some important decisions to make for Flower Mound, including four Charter amendments. The Town's Charter is very important and defines the organization, powers, and functions of a municipality, while also governing the actions of Town Council and staff.
Proposition A would authorize a monthly stipend of $300 for the Mayor and $200 for each Council member. Mayors and Council members in other cities receive a stipend, but Flower Mound elected officials do not. No one serves this community with the hope of being monetarily compensated. Rather, this proposition is being proposed due to the legal protection it provides, if passed. In certain cases, judges have ruled that a non-paid officer (in this case Council member or Mayor) of the municipality is not eligible for legal coverage from the municipality should they get sued for certain actions while in their official capacity. If a Council member wants to donate their stipend to charity, they have that ability. The focus of this amendment is the legal protection. If this passes, it will be effective June 1, 2019.
Proposition B would remove the requirement that all ordinances adopted by the Town be published in the Town's official newspaper, except those required to be published by State law. The Town's "official" newspaper is the Denton Record Chronicle because it is a daily newspaper. Using a paper that is published less frequently would cause significant delays in projects coming forward due to waiting on the required publication period. My guess is that very few people receive the Denton Record Chronicle in Flower Mound, and none of them use it to be notified of Town business. If passed, this change will save approximately $2,000 a year, as the Town would no longer be required to purchase newspaper print space. The Town publishes Code of Ordinance changes in other places such as agenda packets, minutes, the Town's website, and are archived in the Town Secretary's Office, as required by law.
Proposition C would also save the Town money, if voter-approved. It would remove the requirement for the Town to file its annual budget with the various county and state agencies, when the State and those agencies don't require it. The Town spends about $700 a year to file the budget with these entities. The Town complies with State law in regard to where the budget is filed. Anyone interested in looking at the Town's budget can visit the Town's website, Library, or Town Secretary's Office at Town Hall.
Proposition D is another housekeeping item. If approved, it would allow the transfer of money between Town departments, from the same fund, without requiring a formal budget amendment and Council consideration. For example, if at the end of the year, a department had an unexpected expense that caused them to go over budget by $1,000 and another budget had a $1,000 surplus, a formal budget amendment and Council vote is needed to approve the transfer the funds. All this does is create unwanted and unnecessary work for both sides. If approved, this measure would help increase staff efficiency.
Early voting begins April 22 and Election Day is Saturday, May 4. This year, the Community Activity Center will be used as a new early voting location, in lieu of the Municipal Courts Building, which will be under construction at the time. I hope you'll take the time to vote on these Charter Amendments. If you have questions about the Charter Election, please visit www.flower-mound.com/elections or contact the Town Secretary's office at [email protected].