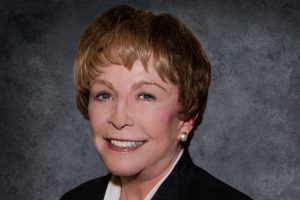 Copper Canyon Will Have First Contested Town Election in 8 Years – May 4th
Candidates have filed for Council Place #2 and #4 and Mayor. The election is Saturday, May 4th, from 7 a.m. until 7 p.m. Our polling place has not yet been decided by Denton County's Election Division. Early voting is from Monday April 22nd through Tuesday April 30th.   Denton County has not yet notified Copper Canyon of the locations for early voting for its registered voter residents.
Council Place #2: Jeff Mangum, our current Mayor Pro Tem, is running for re-election to Council Place #2. Jeff has served on the Council for 22 years with an almost perfect attendance record. He is the Council Liaison to our Planning & Zoning Commission and Chair of our Development Review Committee. He and his wife Karen Mangum in 1994 moved to 5.252 acres on Bridle Path Road in Copper Canyon for their horses and to raise some cattle. (4.252 acres are ag exempt.) Jeff is a Senior Staff Mechanical Engineer, P.E. with Lennox Industries in Carrollton. He is also a Captain and volunteer firefighter for our Argyle Fire District for 23 years and on the Fire Board for 22 years.
Ted Stranczek has also filed for Council Place #2. Ted and his wife Judy Stranczek moved to North Berry Trail in Copper Canyon in September of 2017. They had lived in Highland Village for 17 years, but Ted said his family "just loves it here in Copper Canyon." On his ballot application Ted lists his profession as "retired." He has also said that he was formerly in the "aviation industry."
Council Place #4: Dave Svatik has served on the Council for 8 years. On Dave's candidate application, he listed his professions as "Vice President of Solutions Engineering." Dave withdrew his application on Feb. 22, due to the demands of his current work schedule. Dave and his wife Dale Svatik moved to Estates Drive in Copper Canyon in May of 1998. They had previously lived in Highland Village for 7 years but loved Copper Canyon's large lots and open space. Dave has served as Council Liaison to our Board of Adjustment and Dale as Neighborhood Watch Block Captain.
Robin Douglas Davis has lived in Copper Canyon for 29 years and 3 months. Robin and her husband Kelly Davis live on 9.956 acres on Jernigan Road. (8.956 acres are ag exempt.) On her ballot application Robin lists her profession as Physical Therapist.
Karla Hohenberger moved to Copper Canyon in 2011 when she married our widowed Argyle Fire District Chief Mac Hohenberger. Karla has lived in Copper Canyon 8 years on their 1.58-acre home site on Landseer. (No acreage is ag exempt.) Karla has worked in the cable and advertising industry, but said she now works from home and only goes to the office in Plano once a month – so she has time to devote to being on Copper Canyon's Council.
Copper Canyon Mayor: Sue Tejml is in her 14th year serving as Mayor of Copper Canyon and has an almost perfect attendance record for Council Meetings. Two of her 7 prior mayoral elections were contested. Sue and husband Emil Tejml have lived in Copper Canyon since 1991 or 27 years on 10.415 acres. (No acreage is ag exempt.) Sue is a retired attorney, formerly Texas Board Certified in Family Law, and for six years a former City Attorney-Municipal Prosecutor-and Police Advisor for a town of 18,000 population south of Houston. Sue has served on the board of the Argyle Fire District for 15 years and elected Denton County-wide to the Denco 911 Board of Managers for 6 years. Sue served 2 years as a CASA – Court Appointed Special Advocate for children removed from their home for physical and/or sexual abuse or severe neglect.)
Ron Robertson and his wife Sylvia Robertson bought their current home on 3.471 acres on Pilot Lane in Copper Canyon 3 years ago in March 2016. (No acreage is ag exempt.) Ron and Sylvia own and manage Robertson Pools and also have a working ranch and home in Comanche, Texas west of Fort Worth. Ron said he has "21 years' experience in town governments, budgets, etc." Ron was a former Council Member for Coppell and a former Mayor of Bartonville.
Candidate Forum Sunday, April 7th 2 p.m. at Copper Canyon Town Hall
Max Miller, the owner of The Cross Timbers Gazette, will be the Moderator for the Forum. He asked that Copper Canyon residents email him questions to be addressed to all candidates at [email protected]. Max is very experienced with candidate forums and knows how to remain neutral.
Cross Timbers Water wins Court Suit to allow Building of 2nd Water Tower
The jury awarded zero dollars to the remaining Saddlebrook Plaintiffs in their suit against Cross Timbers Water Supply Corporation. The Plaintiffs have 30 days to appeal, but Jury Verdicts are not often successful on appeal. Without an appeal, Cross Timbers can complete the erection of its second elevated water tank on its site in Bartonville.
For Copper Canyon, it means an end to the moratorium on water hydrants in its developments. No longer will all newly built homes have to have interior fire suppressant sprinkler systems. And, no longer will all developments have to have fire suppressant ponds with constant levels supported by on site water wells. The Court win for Cross Timbers Water would be a huge financial benefit for Toll Brothers and the Vickery Family for the proposed Vickery Park development in Copper Canyon's Town Center south of FM 407.
Council Workshop Feb. 25 – Steve Hill reviews Pro Forma on Toll Brothers
Steve Hill's updated Pro Forma was the basis of P&Z's 4-1 and Council's 5-0 vote of approval at the December Joint Meeting for Toll Brothers proposed Vickery Park at a density not to exceed 225 homes. Current Council candidates had criticized the Pro Forma as (1) being available too late for scrutiny [the Saturday before the Monday December Joint Meeting of Council and P&Z and before this February 25th meeting], (2) for front loading road rebuilding and assuming Council would spend money for road rebuilding that the Town did not have [which Council would never do], (3) not including road maintenance repairs [which are always included every fiscal year in the Pro Forma, but in a separate line item for maintenance and not in the rebuilding roads category], (4) for not including in revenue property taxes from home building in the 4 square miles of Copper Canyon outside the two Town Centers [which Steve did include in the Pro Forma], (5) for exaggerating the increased cost of rebuilding roads [Steve said the costs were based on Halff engineers most current estimates for Denton County specifically and North Texas generally. Those costs have skyrocketed for concrete and because of the dire shortage of labor for road construction], and (6) that a 20 year Pro Forma is too long a time range – 5 to 10 years should be a more exact time frame for forecasting.
Steve was able to answer criticisms number 2-6. And, he apologized and acknowledge criticism #1 – the late availability of the updated Pro Forma for residents to study. But Steve is a senior executive with KPMG, one of the top four accounting firms – not only in the United States but in the world. Steve now offices in Manhattan and is a constant world traveler financially advising large corporations and wealthy clients all over the globe. That Steve volunteers his financial expertise to Copper Canyon and each month personally updates the Town's Pro Forma budget is of incredible benefit to our small town.
Our Town Administrator Donna Welsh is in the process of printing out the 20-year Pro Forma in color and on large easily readable 11" x 17" sheets. The Pro Forma will be available online and in hard copy at Town Hall.
Resident Scott Doores suggests RCC as a less expensive Road Rebuilding Material.
Town resident Scott Doores suggested evaluating RCC as a new road rebuilding material that is about the cost of asphalt, but with the durability and longevity of concrete. RCC stands for "recycled compressed concrete." He said RCC was laid in the morning and cars were driving on it that afternoon. He also said that the city of Hazlett is using it to rebuild its interior roads. Our Halff engineer Brian Haynes said he is well acquainted with the Hazlett Town Engineer and will call him for information on RCC as an alternate and less expensive road rebuilding material for Copper Canyon.
Former Mayor Larry Johnson also endorsed Steve Hill's Financial Capabilities, but criticized the Town for not having more Public Meetings on the Toll Brothers' proposed Vickery Park Development.
Former Mayor Johnson did acknowledge that he has not attended many Town meetings in recent years, as he has been occupied as CEO of Fogo de Chao. Council Member Dave Svatik commented that the Town has had multiple Council Meetings since last spring and many residents have commented publicly on the proposed Toll Brothers Vickery Park project. [Town Minutes detail many of those comments verbatim and are on the coppercanyon-tx.org website.]
Repairs begin on erosion of pilings at the base of the Poindexter Creek Bridge
The pilings at the base of Poindexter Creek Bridge on Chinn Chapel Road are each surrounded by rock abutments that protect the pilings from erosion by storm water runoff. But the incredible amounts of rain in our area this last year have resulted in a record amount of storm water flowing east on Poindexter Creek to Lewisville Lake. The bridge pilings are also unique in their "jurisdictional domain." Copper Canyon had to obtain a formal, written "20-year easement" from the U.S. Army Corps of Engineers BEFORE our Town could begin repairs to the rock abutments at the base of each piling. The Corps' written approval came in last week, I signed as Mayor of Copper Canyon, and the repairs around the bridge pilings began this week. You may have noticed the large earth moving equipment parked along Chinn Chapel Road near the bridge.
A special thanks to our Halff engineer Brian Haynes and Corps Land Natural Resources Specialist Nick Wilson for shepherding approval through the Corps of Engineers Fort Worth District Office.
Firefighter Deaths and Disability – SAFE-D Conference in Frisco
SAFE-D is the State organization for Emergency Service Districts. Its annual conference in Frisco this year was attended by 600 firefighters and ESD Commissioners. I was fortunate to be able to attend with our Argyle Fire District Chief Mac Hohenberger. And this year, every single one of our five Denton County Emergency Service District #1 Commissioners attended: Jim Carter of Bartonville, President; Dr. Jay Haynes, M.D. of Argyle, Vice President; Jon Donahue of Argyle, Treasurer; Steve Harris of Bartonville, Secretary; and newly appointed Clifford Travis of Northlake; Assistant Treasurer.
The keynote speaker was Todd LeDuc, a Fire Chief for 800 firefighters in Broward County, Florida (Miami's location). With a population of 1.9 million, Broward County is the 8th largest county in the United States. Mr. LeDuc was an excellent speaker and very knowledgeable. The causes of firefighter death and disability are (1) cardiac – and for every death, 17 other firefighters become crippled.; (2) cancer, and (3) suicide. [NOTE: The prevalence of suicide for firefighters stunned me!]
Firefighters are "tactical athletes." Their job requires high exertion and physical stress in conditions of extreme hyperthermia (extreme heat.) The extreme heat of being close to flames is exacerbated by the weight and confinement of all the protective gear they must wear.
90 firefighters die a year in the line of duty. Firefighter cardiac deaths are under 47 years of age. For the ordinary person, cardiac deaths are mainly after age 65. Of sudden cardiac deaths of firefighters, 63% were obese. Among non-cardiac deaths, obesity was still a factor. The average firefighter gains 3 pounds per year of service. As Mr. LeDuc noted, the "Fire service bonds around the kitchen table."
There is a toxic soup of over 200 contaminants when burned. So, breathing protection is vital. But these contaminants in the air can also be absorbed through the skin. Dermal absorption is highest in wrist, neck, forehead, and groin. The standard motto after a fire is "shower within the hour." Then wash and decontaminate your gear.
Modifiable Risk Factors. Firefighters have five modifiable risk factors in the following order: (1) Obesity – by modifying Fitness and Nutrition, (2) Alcohol use – the Fire Service has a problem, (3) Tobacco use, (4) Sleep, and (5) Toxic Exposures.
Alcohol: Heavy Drinking by firefighters in a Central U.S.A. Study:
53% Career Firefighters
39% Volunteer Firefighters
Binge Drinking
56% Career Firefighters
45% Volunteer Firefighters
10% of firefighters reported driving while intoxicated in the past month.
Suicide: 1 of every 2 career firefighters considers suicide.
15.5% of career firefighters attempt suicide
(the attempted suicide rate is higher for women fire fighters.)
1.9 to 8.7% of the general population attempt suicide.
Post-Traumatic Stress Disorder (PTSD) in firefighters is almost as high as for military veterans returning from combat.
Every year the U.S. Government sets aside $450 million for grants to firefighters. Most of the grant money is used for equipment. Only 10% is used for the health and safety of the firefighters (i.e. annual physicals). There are 1.2 million firefighters in the United States in 33,000 Fire Departments. 660,000 firefighters (over half) do NOT get annual physicals.
Jim Carter is President of our Denton County Emergency Services District #1 and serves on the State Board of SAFE-D. Jim asked me to review this information with our Denton County ESD#1 Commissioners and with some of our local firefighters. As I was going over the statistics Argyle Fire District's Chief Mac Hohenberger, Assistant Chief Mike Lugo, and Emergency Manager Chris Muscle were slowly nodding their heads in agreement. They are very familiar with the above statistics and aware of the challenge they face to help their own AFD firefighters stay healthy and alive.