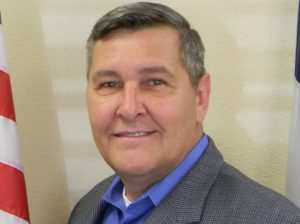 The Good and Unpleasant:
The Good:
As always, we are still in discussions with additional commercial and retail businesses to bring jobs and modern conveniences to the residents of Northlake. Having a comprehensive plan and following it, current regulations, responsiveness, low municipal tax rate, exceptional schools, and housing options are major factors companies find favorable and have been attracting businesses to Northlake.
Dale Earnhardt and Sam Lee roads are planned to open by the end of this month. Speaking of roads, the first public meeting for improvement to FM 407 is planned for the 21st of March. Please review the Town's website for additional information as it becomes available.
Stanley Black and Decker's southwest distribution facility is now officially located in Northlake. They will be in the 1.2-million sq. ft. building located at Sam Lee and Dale Earnhardt.
Several businesses are also looking to move facilities to Northlake and bring additional jobs to the region.
TXDOT is planning to have the first of two public meeting on March 21st at Justin Elementary from 6-8 pm. I encourage attending and providing your comments and ideas at the public meetings. If you cannot attend I would encourage submitting your thoughts or make comments to their website not on local Facebook pages.
The Unpleasant:
One recently-elected council member is still attempting to stop any and all development. In my opinion, she believes that only her views matter. Her position entitles her to mislead people on her Facebook page with deceptive/partial information. She has already expressed her opinion on Facebook that she believes that the current councilmembers need to be replaced in order to stop any growth and that Northlake has been ruined. I would say if you like the progress in Northlake, disregard anything she says.
She now is attempting to find a way to rile her sycophants to stop improving FM 407.
She has opposed every business and housing development since before 2007. She also continues to mislead residents in Northlake that a future community "Pecan Square" has increased traffic on FM 407 and is having a negative impact on "old" residents. False, out of the 8,000+ vehicles over 6,300 are traveling from/to FM 156. She is opposed to Pecan Square which will bring a high school, middle school, elementary school, and sports complex to Northlake. She stated publicly that if we don't have homes, we don't need schools. Her previous position says a lot of what she thinks of new residents to Northlake. She also is an administrator of a Facebook page and controls what can be said or viewed.
Last Word:
We need to work together for the best interest of all of us and continue to improve Northlake, and not dwell on the past.
I have decided to not run for mayor for another term, I will be pursuing other options and opportunities to continue serving our Town. Best of luck to David Rettig, the next mayor of Northlake. I believe, based on our conversations, he is planning to continue moving Northlake forward for all.
If you have suggestions or comments on how to enrich and improve Northlake for all, please let me know. If you like the stability, services, and projects the Town is working on let the Council know. Additionally, I encourage everyone to take the time to attend at least one Council meeting in the next year to see how your Town Officials communicate and make decisions, all agendas and Council packets are posted on the official website to ensure we remain transparent to you.
I encourage questions, concerns or recommendations not be made on Facebook. Rather direct them to the staff or an elected representative(s) via their official e-mail. Social media is not public to every resident, Town e-mails are. The staff and I are always willing to answer any questions or address concerns, when inquiries are made this way, they become public record. If you hear or see something on social media that interests you, contact the Town to voice your views. All facts and voices should be heard and not only presented by a few who hide on the internet. Your voice and opinion matter. Contact information for staff and councilmembers is located at www.town.northlake.tx.us.
I am excited that the Town has a bright future and will continue to welcome everyone for generations to come. If you have any comments or suggestions to improve your quality of life in Northlake or recommendations to improve public communications/information, please let me know.
Thank you for the privilege of representing you and the Town.
Peter Dewing, JD., CWO3/USMC (ret), Mayor, 940-390-4303, [email protected]