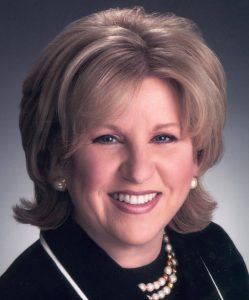 The Senate State Affairs Committee approved four bills authored by Senator Jane Nelson, R-Flower Mound on Monday, according to a news release from Nelson's office.
The bills, which will now go before the full Texas Senate for consideration, are listed below.
SB 71 would establish a telemedicine program that will deliver high-quality medical forensic care to sexual assault survivors throughout Texas.
"Every survivor of sexual assault deserves compassionate care and justice – regardless of where they live," Nelson said. "This legislation will ensure that we are providing expert care and collecting forensic evidence in a manner that will stand up in court."
SB 72 would create the Statewide Human Trafficking Coordinating Council whose members include all state agencies that receive an appropriation to address human trafficking.
"Human trafficking is a scourge on our society, and we have to end this epidemic once and for all," Nelson said. "This bill will ensure that state resources are being maximized and that agencies are working together to root out traffickers and help victims."
SB 73 would protect judges and their families by closing a loophole to keep personal information private from the public.
"Given the nature of their work, judges often become targets of individuals who wish to do them harm," Nelson said. "It is important that we take these extra measures to ensure the safety of our judges and their families."
SB 234 would make it easier for victims of domestic violence to move out of an unsafe environment.
"Ending the cycle of domestic violence begins with giving victims the resources they need to get out of harm's way and start over," Nelson said. "There is still work to be done to address of domestic violence in our state, but SB 234 will give victims more freedom to set themselves on a path to recovery."