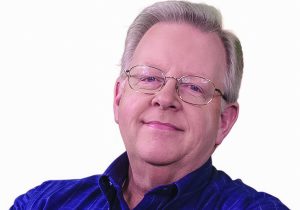 Legendary for out-of-season severe weather, ice storms and intense polar outbreaks, February weather in North Texas was warm and dry, much to the relief of most everyone.
The warmest temperature at Denton Enterprise Airport was 81 degrees on February 4th. The coldest was 21 degrees four days later on the 8th, a 60-degree swing. For the month, our average high temperature was 58, the average low was 40, resulting in an average day/night monthly average temperature of around 50 degrees, which was nearly 3 degrees warmer than normal.
As in January, precipitation was sparse. Denton received .20″ on the 6th and 7th: .31″ between the 9th and 11th; another .42″ on the 19th and .25″ over the 21st and 22nd. In all, February rainfall through the 25th added up to 1.2 inches which was 1.2 inches below normal. For the first two months of the year, Denton has recorded 2.25 inches, which leaves us running nearly 1.8" below normal so far this year. Last February, Denton recorded a record 5.63 inches.
Strong storms raked across North Texas on February 6th, but no damage from Denton County was reported by the National Weather Service. A combination Pacific storm front and Canadian cold front produced little rain but brought wind gusts of 28-37 mph for several hours on Saturday, February 23rd. Those winds also brought in a good deal of West Texas dust.
After years of being forecast, a weak El Nino (warmer than normal ocean temperatures) in the Pacific has finally been detected. As such, it's not expected to have any material effect on North Texas weather for some time.
The Climate Prediction Center forecast for March for North Texas favors slightly cooler-than-normal temperatures and near normal rainfall. My experience with March is to expect the unexpected. March temperature records range from a frigid 25 degrees to 100 degrees. Snowfall and severe weather are not terribly uncommon in March. Normal March rainfall is around 3.3 inches. If dry weather continues through the spring greenup, much of North Texas could be threatened by fire danger.
Now's the best time to prepare for the upcoming severe weather season. Prepare a "go-bag" with personal essentials including photo ID, prescription medicines, etc. Also, be sure you know how you will hear any severe weather warning for Denton County when it is issued. Some area towns and fire districts offer emergency notification services. Several smartphone apps are available free, including a number of services from the National Weather Service as well as retail providers. Also remember WBAP 820 AM broadcasts every severe thunderstorm, tornado and flash flood warning for 13 counties in North Texas live as they are issued.
Brad Barton is Chief Meteorologist of WBAP 820/570 KLIF/99.5 "The Wolf"