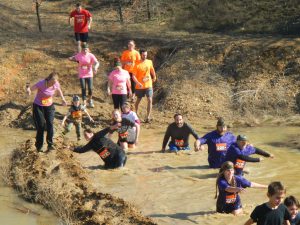 The second annual Cinnamon Creek Ranch Mud Run in Roanoke will benefit the Sadie Keller Foundation, a young Lantana cancer survivor's nonprofit that fights pediatric cancer.
The event will be held on March 2 at Cinnamon Creek Ranch, and will feature a 1-mile, 2-mile and 4-mile mud run with natural terrain obstacles. There will be kids' activities, food, a beer garden, music and archery for participants and spectators, according to the event website.
Last year's event had 150 participants, and Cinnamon Creek is expecting about double that number this time, said Kathryn Flores.
All proceeds will benefit the Sadie Keller Foundation. On Feb. 25, 2015, 7-year-old Sadie was diagnosed with Acute Lymphoblastic Leukemia, and she fought through many infections, blood transfusions, rare side effects and weekly chemotherapy. She was out of school for her second and third grade years.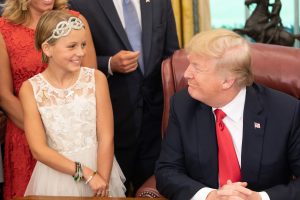 Sadie's last chemotherapy was on May 26, 2017. Her foundation aims to put a smile on the faces of children fighting cancer and raise awareness for pediatric cancer. She has become a national ambassador for the cause, and was invited to join President Donald Trump in the Oval Office in June for the signing of the Childhood Cancer Survivorship, Treatment, Access & Research (STAR) Act.
"It's a natural fit to give back to one of our own," Flores said.
Flores said organizers are still seeking swag bag items from local businesses to give to the participants.
Registration prices start at $20 for the event. Click here to register and get more information. Click here for more information about the Sadie Keller Foundation.