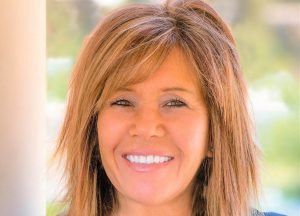 by Dr. Bridget "Dr. B" Melson, MFT, PsyD.
When parents hand their child a cell phone, they hand them the world.
They hand them access to instant pornography.
They hand them access to predators.
They hand them a pacifier.
They hand them a bullying device.
They hand them something they are not able to navigate nor cope with when this device turns against them.
This is not an opinion. This is truth.
Chances are your pre-teen or teen has either been solicited by someone they know, or a stranger, to do things they may not feel comfortable with, have been cyberbullied, stalked, or approached by someone they are not interested in.
It happens every day and it is becoming more common. We, as mental health professionals are now seeing a concerning higher trend in diagnosis of depression, anxiety and suicidal ideation, because of their inability to cope with what they encounter daily on their electronic devices.
So, what can you do as a parent to protect your family?
 Step 1- Recognize
Think of the Internet as a real place
Know where your child is going on the Internet-at all times (MMGuardian is a great app for this)
 Step 2-Filter/Block/Monitor
Do the apps let you review the content of your child's texts?
Can you block a contact and be alerted when your child adds a new contact?
Can you block messaging apps altogether?
Does the app keep a log of where your child has been and can you locate your child in an emergency? (LIFE360)
 Step 3 –Discuss Expectations
Accessibility?—Know their passwords!
What websites are acceptable?
With whom should you communicate?
What are your family internet rules/limits?
Consequences? Write them down. Follow through.
If you have a computer, cellphone, laptop or device of any kind in your home, it is past time to sit down and discuss expectations, rules and consequences for internet, social media and electronic device use.
Would you buy a loaded gun, hand it to your teen or tween and say "have a nice day, use it safely!" and watch them go out the door without any instruction, rules or explanation of expectations?
Would you buy a pornographic magazine and put it in your son's backpack and tell him to, "just not look at it" all day?
Then why would we arm them with the world via a device, and not do our due diligence and protect and equip them? We must.
Keep Fighting The Good Fight Parents!
If you have any questions or teen and parenting counseling needs, visit me at www.trinitylifesolutions.com or call 940-489-3050.