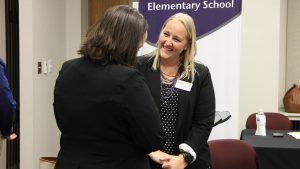 Northwest ISD will host its second annual Teacher Career Fair on April 4, where quality applicants can attend an event specifically designed for them as they seek a position within the district.
The event will last from 5-7:30 p.m., during which time attendees will have the opportunity to meet with campus administrators and participate in two interviews, according to a district news release. Candidates must register for the event in order to attend, and they can start the registration process at this link. All candidates must register before the event takes place and meet district criteria in order to be selected to attend the invitation-only event.
Questions about the event should be directed to the district human resources department at 817-215-0000.