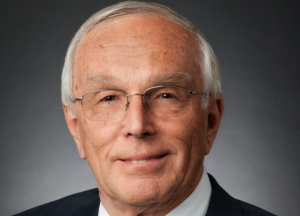 Gerald W. (Jerry) Garner, a 49 year veteran of law enforcement, was recently selected as the new Chief for the Corinth Police Department beginning March 4. Garner will lead the 36-member department and will oversee police patrol, investigations, animal control, traffic and community relations. Garner replaces Chief Debra Walthall, who retired in 2018 after 35 years of service in law enforcement.
"I am pleased to announce Jerry Garner as the new Chief of Police," said City Manager Bob Hart. "His leadership skills, experience and passion for law enforcement are just some of the many assets he brings to our community. The Corinth community and the Corinth Police Department are fortunate to have someone of his expertise to lead the future growth and development of our Police Department."
Chief Garner recently retired as chief of the Greeley, Colorado Police Department after serving that city of 105,000 as its chief for over 12 years, according to a Corinth news release. Before Greeley, he was chief for the Fort Lupton, Colorado Police department, a town of 8,000. Prior to Greeley, Garner served for 30 years with the nationally renowned Lakewood, Colorado Police Department before retiring at the rank of division chief. He was the 62nd chief of police to come from Lakewood. Garner began his police career in Texas with the Victoria and San Marcos Police Departments, starting as a patrolman in 1969. Since then he has served in a leadership capacity in virtually every assignment available in municipal law enforcement.
Garner holds a Bachelor's Degree in Journalism and a Master's in Administration of Justice. He has authored 11 books and over 200 articles on law enforcement topics. He has lectured for the International Association of Chiefs of Police and the FBI National Academy at Quantico, Virginia. He has served as a police Public Information Officer and teaches law enforcement leadership classes. His most recent leadership class was offered at the Law Enforcement Management Institute of Texas at Sam Houston State University.