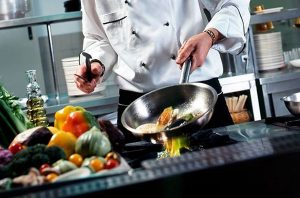 RECIPES FOR SUCCESS — a 10-day dining event to give diners the opportunity to enjoy special menus at some of Denton County's finest restaurants while supporting students and teachers in  Lewisville ISD — begins Friday and runs through March 3.
RECIPES FOR SUCCESS will help fund scholarships for graduating seniors among the five LISD high schools as well as supply innovative and interactive teacher grants throughout all 69 campuses in the school district, according to the Lewisville ISD Education Foundation. Participating restaurants will offer a special menu for RECIPES FOR SUCCESS that includes one or more options that include pre-set offerings of:
Chef-Inspired three-course meals for $45
Chef-Select two-course meals for $20
Signature Selections menu of up to three featured items
Participating restaurants include Alkeys Lounge & Eatery, Bistecca Italian Steakhouse, Shoal Creek Tavern, Yellow Rose Steak & Chop House and many more. Click here for more information.