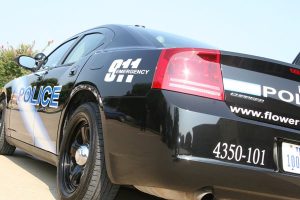 The Flower Mound Police Department is still seeking suspects in an armed robbery earlier this month, according to FMPD Capt. Shane Jennings.
On the evening of Jan. 11, a resident in the 500 block of Newport Drive reported that he was approached by two men in front of his house. One man displayed a pistol, and they stole the victim's wallet and phone and ran away.
Police were not able to locate the suspects in the area that night, and investigators are still seeking more information about the incident. One suspect is described as a thin black man about 6'1″, and the other was about 5'10", medium build.
If you have information about the robbery, contact FMPD at 972-539-0525.