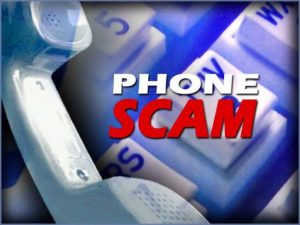 The Highland Village Police Department is warning residents about gift card scammers targeting Highland Village residents.
"We have had several instances of this kind of gift card scamming that have happened to Highland Village residents," said a HVPD news release this week. "Please don't be a victim!"
The department said in a social media post this week that residents come in almost daily to report that they have been scammed.
"It can happen to the best of us but we want to remind you – if it sounds fishy, it likely is," the Facebook post said. "PLEASE reach out to us or someone that you trust before you fall victim. NO ONE legitimate will tell you that you have to pay them immediately in gift cards. Unless you know who you are paying with gift cards, stop, take a deep breath, and reach out for help."
If someone calls you, asking you to purchase large sums of gift cards to make payments, it's a scam. Gift cards cannot be used to pay legal fees, bail or taxes. If you get a call asking for gift card payments, report the phone number to local authorities.