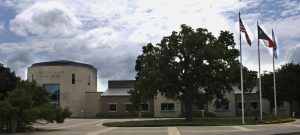 The city of Highland Village has partnered with Swagit to stream its indexed public meetings, live and on-demand.
Meeting videos from Highland Village's former streaming video provider were also transferred to Swagit servers for on-demand viewing, according to a news release. Swagit is a Dallas-based business that provides hands-free video streaming, broadcast and captioning services to local, state and federal government agencies.
Residents and interested parties are able to view Highland Village meetings as they happen and on-demand via all platforms capable of video playback, including desktop computers, laptops, smart phones and tablets. Citizens can view City Council meetings, Planning and Zoning Commission meetings, and Parks and Recreation Advisory Board meetings. On-demand videos are paired with an indexed agenda that makes it easy for viewers to jump to meeting topics or agenda items of interest, according to the news release.
"By streaming their public meetings with Swagit, the city is providing their residents access to an event that they might not otherwise be able to attend," said Natascha Ross, Swagit's account manager. "The Highland Village City Council continues to make their government transparency a top priority, and it is an honor to partner with them as leaders in transparency and citizen engagement."
All regular City Council meetings, Planning and Zoning meetings and Parks and Recreation Advisory Board meetings are televised on HVTV (channel 16 on Time Warner or channel 43 on Verizon), and can also be viewed live at https://www.highlandvillage.org/922/Highland-Village-Television. After a meeting concludes, its archived video becomes available for accessible on-demand viewing at that same web address. Swagit's advanced on-demand solution allows viewers to choose which meeting agenda items they wish to watch, and then jumps directly to that particular video segment.