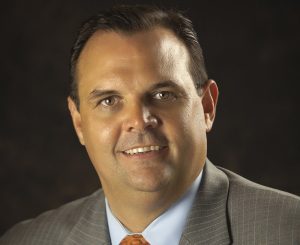 As the 86th Legislative Session gets underway, it is extremely important for our community to remain steadfast to its values, not those of us as individuals, but the values you, our community, have outlined for us over the past several years. This past November, debates and the local election revealed that our community wants us to focus on two major topics: public school finance and property tax reform.
In the Denton ISD community, our constituents overwhelmingly support our public schools, and they do so with good reason. Our schools continue to focus on everything academic in a student's PreK-12 career, as well as foster the social growth and emotional well-being of students from every background. It is no surprise that our local schools are destinations for many of the more than 1,500 people moving to Texas every day.
The public schools in Denton County continue to perform at high levels, and while there may be small differences between our local districts, the commonalities among all of us allow for rich collaboration and conversation as we address the needs of our greater community.
On Jan. 14, the Texas House of Representatives offered up a 17 percent increase in PreK-12 public education funding. This is not surprising as new Speaker Dennis Bonnen has made it a priority for our elected representatives to accomplish meaningful school finance reform during this session. As stated many times, the problems with public school funding can only be appropriately addressed once there has been effective property tax relief put into place.
Funding public education across our state is the most important investment our legislators can make in economic development in our communities. From Lake Dallas to Denton to Aubrey, our communities depend on one another. Jobs are created and our economies grow when we acknowledge and invest in our schools. An educated workforce not only earns a living wage, it also contributes to the local economy and the quality of life for us all.
The state will maintain funding for public schools, but at what rate? There is much more to the story when assessing public school finance. We must question the need for our state to fund two systems of public education through charter school expansion and the possibility of levying a voucher system.
When charter schools are factored into the numbers, it is easy to see there may be an underlying threat to privatization of our public schools. Our locally elected state officials have a track record of supporting traditional public schools. As members of such a supportive local community, it is easy to sometimes overlook the potential impact charter school expansion or voucher systems can have on the greater community.
We do, however, have some state officials who have been deploying a privatization playbook that is financially supported by politically motivated donors who are not a part of our community and who subsequently do not have a vested interest in the successes of our local economies. Such actions have failed students in other states from Arizona, California, Florida, Louisiana and Michigan. The economy and job growth in those states pale in comparison to ours.
We live in a state that does not need a new education system — we simply live in a state where the great system we already have in place needs to be properly funded and supported by our elected officials.
At 6 p.m. on Feb. 4, the North Texas Education Leadership Consortium will be screening the documentary, "A Backpack Full of Cash" followed by a panel discussion in the University of North Texas Lyceum, located on campus at the Student Union. There is no charge for this screening; however, the information you may glean could be priceless. The documentary, narrated by Matt Damon, is a powerful message that educates viewers on the impact of the expansion of both charters and vouchers on the economic development and underlying fabric of the local community.
Our local communities support our public schools. The fabric binding us together is often the local school, and I fear that fabric could be in danger.
The future of all students, our state's economy and our community-based school districts could be at risk if we do not heed the warnings and signs that are currently in the forefront. Please stay involved.
Jamie Wilson, Ed.D., is the Denton Independent School District superintendent.