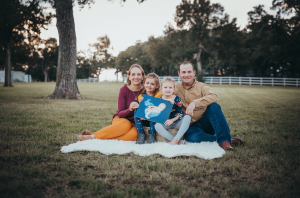 A Flower Mound family that lost their baby boy last year has just launched a nonprofit that will support families experiencing unexpected early child loss.
Rhett Sullivan was born July 3, 2017 to Tyler and Ryan Sullivan of Flower Mound. Rhett was their third child and especially adored by his older sisters, Hudson and Emory. One day two-and-a-half months later, Rhett was found unresponsive and not breathing during his morning nap, and he died later at the hospital.
"Losing a baby is the worst thing we can ever imagine going through," Ryan Sullivan said.
The Sullivans said losing Rhett took a major toll on them emotionally, and it also presented financial obstacles and a lack of people to turn to who truly understood what they were going through.
Eventually, they said they began thinking about doing something to help other families who go through similar tragedies. Statistics show that five or six out of 1,000 babies will die in the first few years.
"There's a group of people out there we can support, and we want to be there for those people," Ryan said.
As they began preparing to create a nonprofit that supports other families, they sensed it was "healing and refreshing for us to work on," Ryan said, as they realized that "our son can have an impact."
"It helped in our grieving process to help remember him," he said, "but mainly we want to help others as much as we can."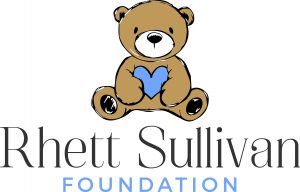 The Sullivans just launched the Rhett Sullivan Foundation, a 501(c)3 nonprofit that will provide financial assistance, grief support and resources for families who experience unexpected early child loss. Tyler is the executive director of the organization, which will focus on Denton County at first. She said she is still currently looking for references and getting to know hospitals, counselors and other professionals.
"We're working to find out how we fit and how do people get to know about us," Tyler Sullivan said.
Tyler said the nonprofit will need volunteers for fundraising events and to assemble love and comfort packages for families immediately after their loss. They've begun raising funds to help cover startup expenses and assist several families.
For more information or to donate, click here.