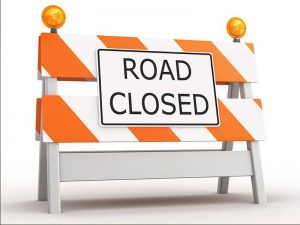 Old Alton Road at FM 2181 (Teasley Lane) was closed on Thursday night by the City of Denton wastewater division for an emergency lift station bypass.
Old Alton will reopen as soon as possible, but likely not until late Friday morning, according to Denton County officials.
Old Alton sits in the floodplain of Lake Lewisville and serves as a vital link between the Lantana/Copper Canyon and Corinth/Denton areas. Hundreds of students and parents use the road daily to commute to Guyer High School on FM 2181.