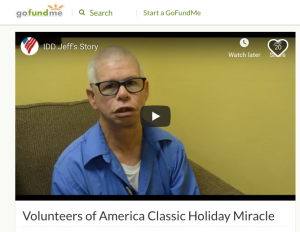 The Volunteers of America Texas organization is seeking donations to buy Christmas gifts for a group of about 70 people with physical and intellectual disabilities.
Just last week, Volunteers of America Texas learned that the group that was going to be giving the Christmas gifts this year fell through, said Jennifer Leney, vice president of development for the nonprofit. The people born with disabilities in the VOA programs look forward to the gifts every year.
"Every year, we give them something small," Leney said. "They're always very thankful."
With the help of another group, a GoFundMe fundraiser has been set up with a goal of $1,500. The gifts will be given at the group's Dec. 8 Christmas party. Click here to donate.